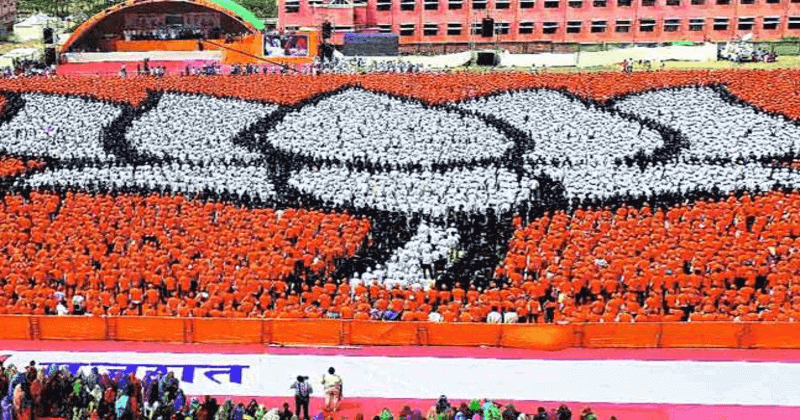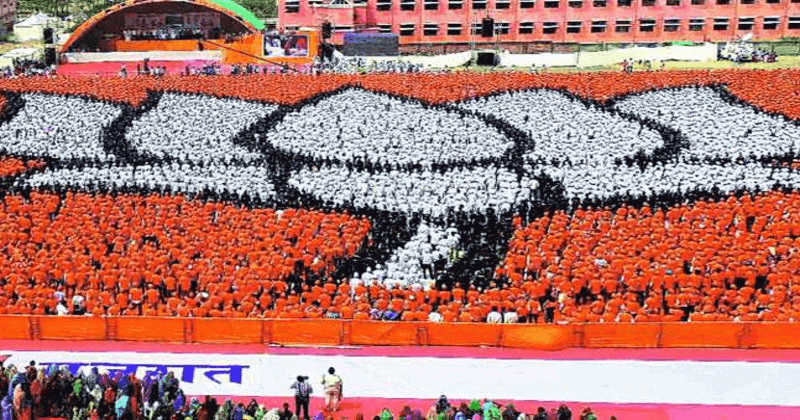 It is a glorious day for the BJP party who is celebrating its 38th Foundation Day on Friday, with a huge rally of its workers.
Party president Amit Shah, who arrived in the city last night, was felicitated a grand welcome at the airport. He chaired a meeting Thursday with the core committee of the Maharashtra BJP to outline the party's political strategy for the 2019 Lok Sabha and Assembly elections. Three lakh party workers from across the state are expected to attend the BJP's conclave, which will be held at Bandra Kurla Complex between 11 am and 4 pm. Shah and Maharashtra Chief Minister Devendra Fadnavis will address the event.
BJP cadres organized a bike rally when Shah arrived in Mumbai on Thursday, and a congregation at the airport to welcome party leaders severely hit vehicular traffic on the Western Express Highway's south-bound arm for over five hours, a leading news daily reported. Traffic snarls due to the rally stretched for 20 kilometers up to Borivali. Reports said additional traffic policemen were posted on the stretch but there was hardly any relief for the commuters.
READ ALSO: Amit Shah is confident that BJP's victory in this state will be bigger than the one in Tripura
Amitabh Bachchan tweeted about the traffic snarls on Thursday:
T 2765 – A 30 min drive .. takes 5 hours .. ! thats the Phantom movie camera moving at 500 frames per second .. Film City to JVPD Scheme, Juhu .. normal camera moves at 24 frames ..

— Amitabh Bachchan (@SrBachchan) April 5, 2018
And today?
Regular commuters in Mumbai are bracing themselves for a bad-traffic day ahead on Friday ahead of BJP's foundation day celebrations planned at the MMRDA grounds in Bandra Kurla Complex. BJP chief Amit Shah is expected to address around 3 lakh party workers at the event who are expected to come in from across the state. The rally is planned ahead of the 2019 Lok Sabha election as a show of strength for the party, and the BJP has booked 28 trains from across the state, as also 50,000 private buses and vehicles for transportation.
READ ALSO: Congress and BJP target Lingayats to gain upper hand in Karnataka
For Friday's event, the Mumbai Police issued a traffic advisory which said, "Traffic congestion is likely to occur on approach roads to Western Express Highway and Eastern Express Highway towards BKC. Commuters are advised to avoid Santa Cruz Chembur Link Road (SCLR), Surve Junction on LBS Road, Sion Junction, Dharavi T Junction, Hansbhugra Marg, CST Road, Nehru Road till Ambedkar Junction and Sharadadevi Road as far as possible."
Taking to Twitter this morning, Prime Minister Narendra Modi said he bows to all BJP Karyakartas on the special occasion of the party's Sthapana Diwas. "We remember, with great pride, the heroic service and sacrifice of all Karyakartas who built the BJP and committed themselves towards creating a stronger and better India. #IndiaTrustsBJP," he added.