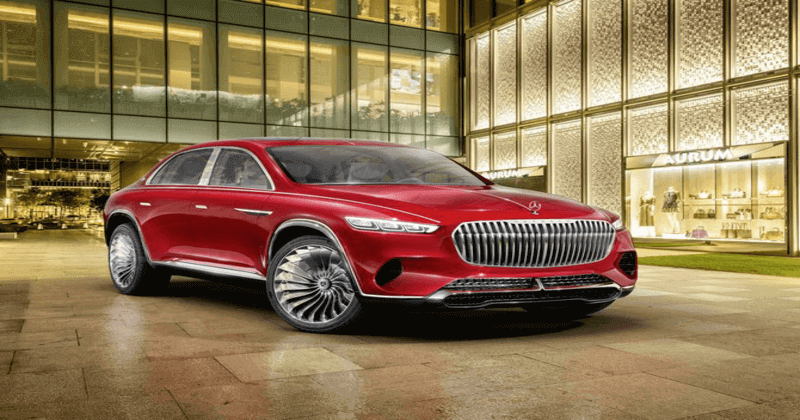 So what is it that you want in your car? A triple-zone climate control? Seats that massage your back? Well, how about a car that lets you make tea in it.
I am not talking about some budget cars pulling some cheap tricks, this is the concept version of Mercedes-Maybach Ultimate Luxury SUV unveiled in the 2018 Beijing International Automotive Exhibition. Don't let me fixate you on the hidden tea set in the car, let's see what this is all about
The shape of the car looks like it's lost somewhere between an SUV and a sedan. The big grille and the 24-inch turbine wheels help build it the ruggedness of an off-roader but the crossover styling may not be to everyone's taste. The hood is longer despite not holding an engine inside and the overall design looks like it will seriously split the opinion.
READ ALSO: WHY TOYOTA YARIS IS PRICED HIGHER THAN ITS COMPETITION ?
Enter inside and there can only be one opinion though. It's oozing class. The seats are made from the finest Nappa leather with lashings of rose gold, there is ambient cool lighting all around and the tea set with a heated tray to keep your cup warm. So you can stretch back with the seats that offer under-leg support and nearly unlimited levels of adjustments, take a sip of your hot tea and enjoy the view with the twin Panoramic roofs. This car definitely is born to be chauffer driven.
The car makers have realized that China holds the maximum potential in the automotive industry in the years to come. The Asian giant has the toughest emission norms in the world and Mercedes is leaving no stone unturned to woo the Chinese with an electric motor, one for each wheel! All put together, they produce a whopping 750 bhp with a top speed of 155 mph. But if you want to have the claimed mileage of 300 miles per charge from its 350 kWh battery, well you need to slow down a bit. Also, try and keep your eyes off the 12.3-inch twin touchscreens while driving, because they are just pretty!
But before you get all excited about this, let's not forget that this is the concept version. It remains to be seen what percentage of this car actually makes it to the actual production. Let's keep waiting…