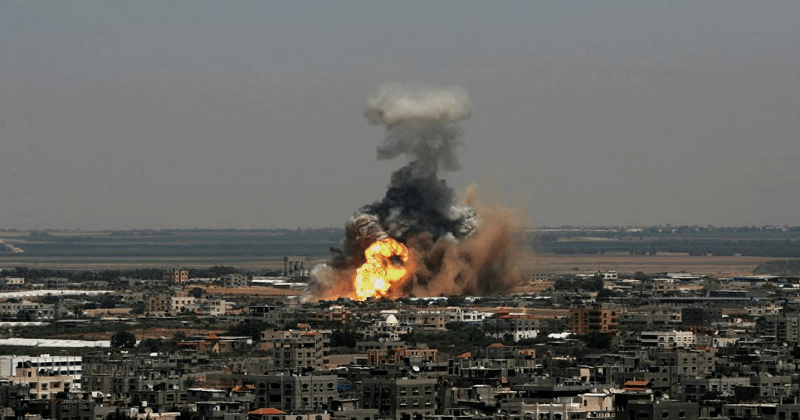 The Israeli military fighter jets have destroyed six military targets belonging to Hamas's naval force in the northern Gaza Strip, said the Israeli Defense Forces (IDF).
The IDF said the strike on Friday night came in response to "terror activity and mass attempt to infiltrate into Israeli territory earlier in the day".
On Friday, The Israeli army mentioned in a statement issued overnight that Hamas led hundreds of rioters in a violent mass infiltration attempt towards Israeli territory, during which they "hurled explosive devices, hand grenades and firebombs at IDF troops and attempted to set the security fence on fire."
For several weeks, "Hamas has orchestrated riots as a disguise for acts of terror carried out against security infrastructure, security forces and civilians," noted the Israeli army.
Read More: Eliminates platform fee on all fundraisers for personal causes: Facebook
The IDF viewed with "great severity" the Hamas' continued attempts to turn the area adjacent to the security fence into a combat and terror zone under civilian cover, said the Israeli army.
"The IDF will not allow the cynical use of civilians, including women, children and people with disabilities as a cover for ongoing terrorist activity against Israeli civilians and IDF troops, and will continue to respond to any such attempts," said the IDF.