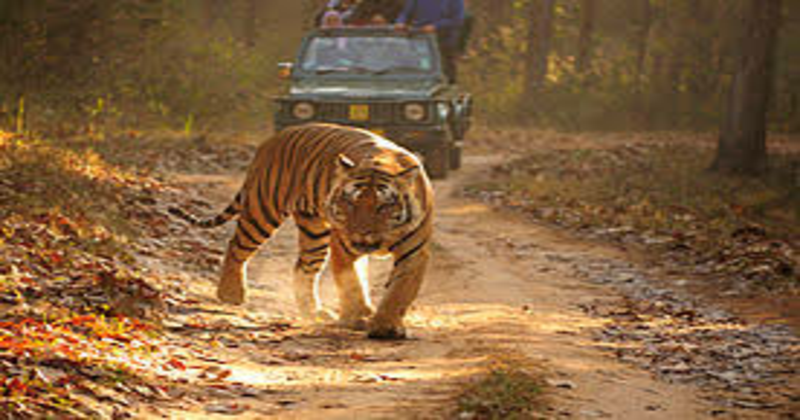 Kanha forest is often touted as the forest that inspired Rudyard Kipling to make Jungle book. Understandably, Kanha easily catches a kid's imagination, who have grown up watching characters like Mowgli ,Sherkhan etc. But if you go to Kanha , you may not encounter a mowgli , but will definitely come across many Sherkhans because Kanha Tiger Reserve features many tigers walking around proudly.
see also: Ranthambore- Where Wildlife unfolds before you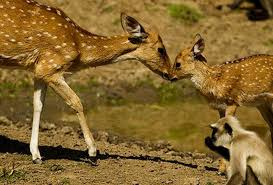 Kanha is among the best administered National Park in the continent. With sal, bamboo forests and grasslands that stretches over 940 sq km, this place is a delight for not just fauna lovers , but flora lovers too.
The nearest railway station to Kanha National Parks is Gondia and Jabalpur. But both of them are more than 140 kilometres away from the destination. Jabalpur airport , the nearest one is also about 160 kilometres away from Kanha. So you will have to cover significant distance on road if you want to make it to Kanha.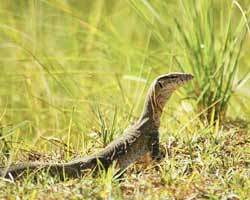 Situated at the Mandla and Balaghat districts of Madhya pradesh state in Central India, Kanha is an evergreen forest like Jim Corbett. The tree cover is thick and pleasant. Due to a depletion in the number of tigers this place was made in to a sanctuary in 1952. Three years later, the national park came in to existence.
There are two safaris you can choose in Kanha. The morning safari starts at 6 30 and goes all the way till noon. The evening one starts at 3 30 and ends at 6. If you can do the math, evening safari is not profitable. Also in the morning, you have a better chance to spot a tiger. You can have your ride in a modified Tata 4 wheel drive .
The sanctuary also has over 300 species of migratory birds, venomous snakes , the non venomous giants like Python etc.The park will be closed from July to november.