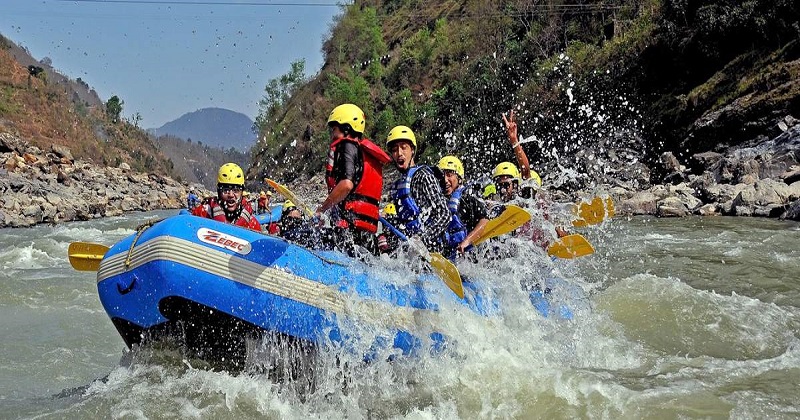 Although known as the Queen of Hills, Darjeeling is getting increasingly popular for several water sports and one that leads is White Water Rafting. River Teesta and Rangeet gush down the mountains of Darjeeling and create foaming white water and stretches with varying rapids that are excellent for rafting for both beginners and seasoned rafters.
River Teesta originates from Tso Lhamo lake in North Sikkim at an altitude of over 5,330 meters, while Rangeet originates from a glacier of Mount Kabru in the lower Kanchenjunga region.
Also Read: Visit at-least once in your lifetime: Nakshatra Van, Ranchi
Many tourists actually combine rafting with camping. The valley and the landscape around the rivers create an amazing scene. From the meeting point at Triveni, Teesta flows down south and meets the plains at Sivoke, where the Coronation Bridge connects north-eastern states with rest of the country.
White Water Rafting in Teesta has been introduced by DGHC (Darjeeling Gorkha Hill Council, now GTA) in 1991 and has been consistently gaining popularity since then. It's fun and exciting. In rafting, there are 6 grades or levels of difficulty depending on the rapids or the current in the river. Grade-1 (with flat calm water) is the easiest.
Due to series of rapids and varying intensity of flow, most part of Teesta where rafting is done has been graded on a scale of 2 to 4. Grade-2 would have small roller coaster rapids but easy to negotiate, Grade-3 requires a trained guide & some technical ability, while Grade-4 would have some serious and large rapids, and should be attempted only by seasoned rafters.