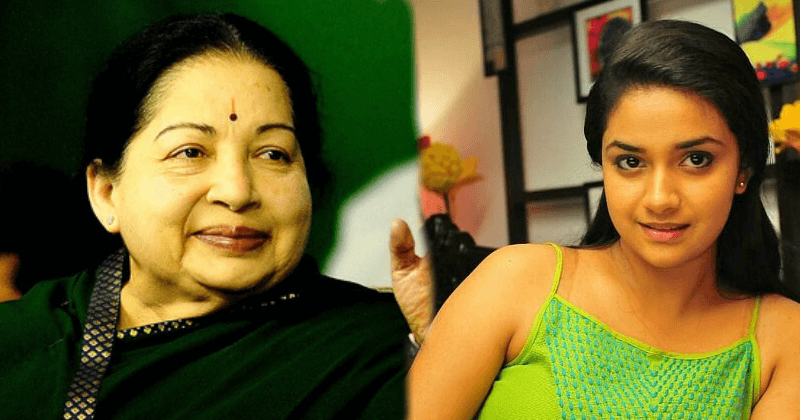 Keerthy Suresh is riding high on her success of Mahanati which is a biopic of the veteran actress Savitri. The actress has been getting praises from all corners for her wonderful acting skills in the film but there is a rumour that goes around which says she might play Jayalalitha in her biopic.
see also: See The Most Beautiful And Bold Actress Of America: See Pics
Keerthy was caught by media at Lord Venkateshwara temple. She said she was there to offer gratitude to the God for making Mahanati a huge success.  She said" am very happy and proud to have worked in Savitri-garu's biopic. She was the reason I agreed to do the film. I thank you for all your love and support. I am here to offer prayers for the success of my movie"
When she was asked whether she will play Jayalalitha in her biopic, she said  " I am not acting in any such biopic. I am attending to my present commitments, and I have not signed any new films as yet".
She smiled and walked away when someone asked if she would play Sreedevi someday.
Fans will be excited to see her in the biopics of Jayalalitha or Sreedevi, if it ever materialises.