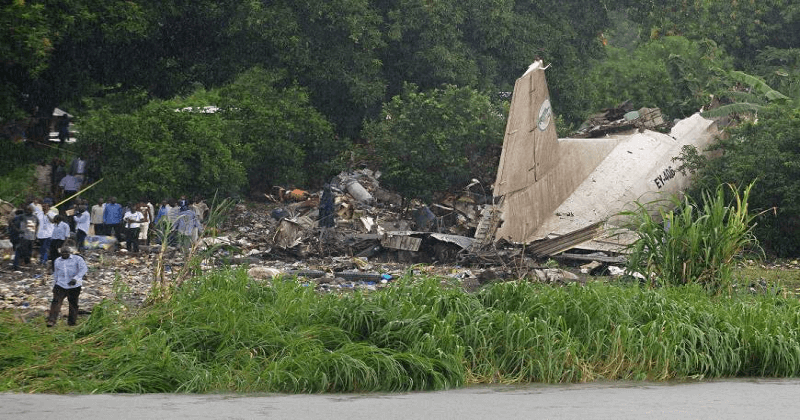 A Nepalese cargo plane crashed in a mountainous district, on Wednesday, both pilots killed the aircraft mostly used for flying food and other supplies to remote regions.
Pilot Kiran Bhattarai and co-pilot Aditya Nepali were killed when the Makalu Air cargo aircraft crashed at Simikot pass in Bahun Kharka in Humla district, police said.
The single-engine Cessna 208B Grand Caravan with call sign 9N-AJU had taken off from Surkhet to Humla district and was flying at a height of 12,800 feet.
The bodies of the two pilots have been brought to Kathmandu. no passengers were there in the plane, police reported.
The bodies were brought on board a Simrik Air helicopter at around 1 pm, said Simrik Air staffer Kamal Gautam.
The aircraft took off from Surkhet Airport early today and was scheduled to land at 6:55 am in Simikot.
Read More: Dh4.1 million intercepted in possession of died beggar
Makalu Air has three single-engine Cessna 208B Grand Caravan aircraft to its fleet. Based in Nepalgunj, Makalu Air provides chartered passenger and cargo services.
The freight transporter aircraft was intercepted wrecked and fragmented into three parts in Ekalbajkharka at around 11:00 am, a Nepalese media report said.
Mostly, the plane was used for flying food and other supplies in the mountainous region.