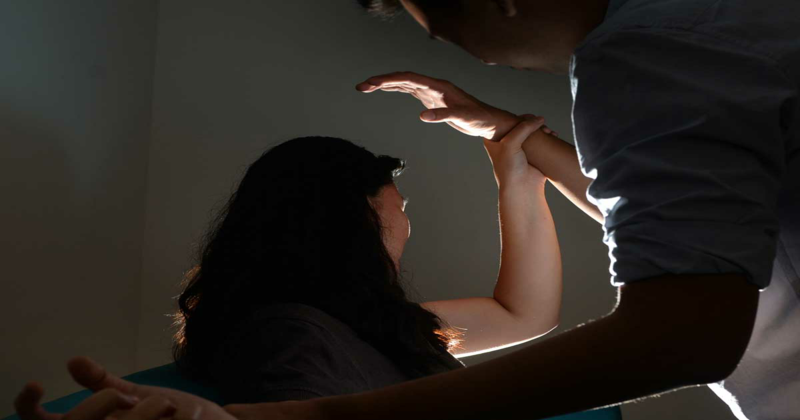 The couple had been waiting for a baby for long, that was when they heard about the Thanthrik who could do wonders. But what happened next was the conman turned tanthrik raped the women after tying up her husband to a pillar. The incident happened in Howrah's Jagatballavpur at an ashram run by 42-year-old Rahmat Ali Sheikh. According to the complaint filed by the couple, the Tanthrik's associates had tied the rape survivor's husband to a pillar and left the room during the couple's last consultation. The accused, Rahmat Ali Sheikh then raped the woman in front of her husband and even stole certain valuables and cash that the couple had with them.
See also:Young actress gang raped and whole incident video graphed
The couple lodged a complaint at Jagatballavpur police station and underwent medico-legal examination which confirmed the rape incident. When the police came to nab the culprit, they were told that he was meditating inside the crematorium. The cops made an immediate arrest.
The convict Rahmat Ali Sheikh claimed that he had made a consensual sexual intercourse with the woman and it was solely to help her to solve the problem for which the couple approached him. Additional SP Rural Biswa Chand Thakur told Times of India that they had arrested the tanthrik on charges of rape, illegal confinement and snatching. He had been taken into the police custody and that they were investigating the goings-on inside the Thanthrik's ashram"