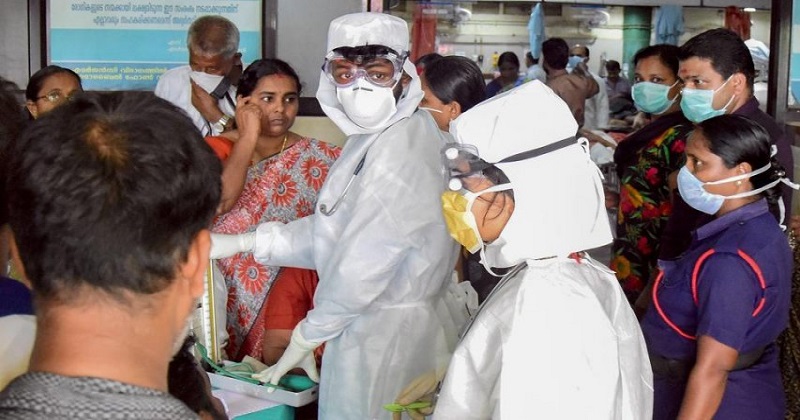 Nahan, Himachal Pradesh: A panic situation was created among the students and teachers of a government school here after the school found the bodies of at least 20 bats in the school bus.
This comes after Nipah virus has created a fear in the people after it has claimed 12 lives in Kerala so far.
Soon after the incident, the school authorities informed the health ministry officials, who immediately came and took samples of the bats and also educated the teachers and students about Nipah virus, its causes, symptoms and precautions.
As per the officials, these bats come every year and they die as well, but this year their numbers were high.
Also Read: Nipah virus: districts to avoid; don't panic over rumours says, Governor,
A central health ministry team, constantly reviewing the situation in the wake of deaths due to the Nipah virus in Kerala, on Wednesday interacted with doctors at government and private hospitals as well as the common public there to create awareness about the disease and dispel fears.
A part of the team led by Dr S K Singh, Director of National Centre for Disease Control, visited Malappuram district along with the state health minister and interacted with the general public.
Clinical management and treatment procedures were explained to the patients. The team also interacted with doctors of government and private hospitals.
It made an effort to create awareness and allay any fears in the minds of the people about the disease, the health ministry said in a statement.
The team also devised draft guidelines, case definitions, advisory for healthcare workers, information to the general public, advisories for sample collection and transportation and a brief on the Nipah virus disease, the statement said.