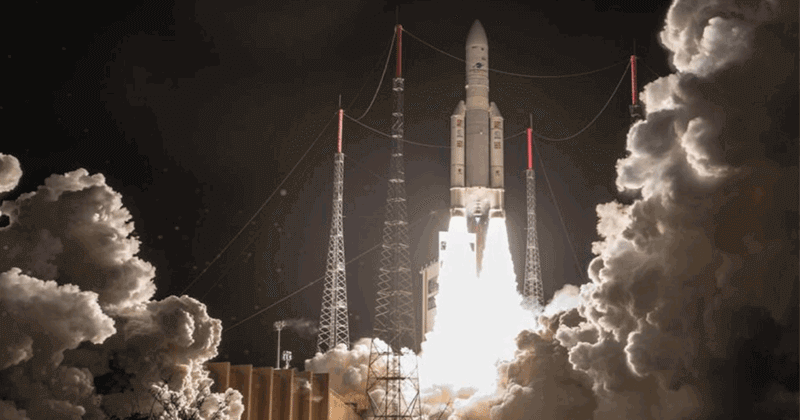 Making the nation and the citizens proud, the 3rd satellite has successfully been launched and has completed its orbit.
On Wednesday, the third satellite launched by UAE-based global satellite operator Yahsat into space this year has completed its orbit testing and is now ready to start offering commercial services.
Yahsat, wholly owned by Abu Dhabi government-controlled Mubadala Investment Company, announced the successful completion of Al Yah 3's testing mission, said the report. In January this year, the satellite was launched into orbit from French Guiana to expand Yahsat's Ka-band coverage to 19 additional markets in Africa covering 60% of the population.
His Highness Shaikh Mohammad Bin Rashid Al Maktoum, the Vice-President and Prime Minister of the UAE and Ruler of Dubai, has commended the successful launch of Yahsat 3.
In a series of tweets on Wednesday, Shaikh Mohammad said: "This is yet another achievement for the Emirati youth and the UAE. The satellite Yahsat 3 was successfully launched with the participation and management of the UAE. Today, the UAE youth are reaching new heights and realizing new achievement and ambition. This is what Zayed wanted them to be".
READ ALSO: Satellites at Night Can Understand Regionwise Economic Condition of India. See How
"The UAE space project is rapidly moving forward thanks to the unlimited support and continuous follow-up by my brother Mohammad Bin Zayed. Our investments in the aerospace sector amount to Dh 20 billion. We have the largest space sector in the region and soon the first Arab probe will reach Mars. Thank you Mohammad Bin Zayed", Shaikh Mohammad tweeted.
????? ?????? ????????? ???? ???? ??????? ???? ??? ??? ????? ??????? ?????? ?? ??? ???? ?? ???? … ??????????? ?? ???? ?????? ???? ?? ????? ???? .. ????? ???? ???? ????? ???? ?? ???????.. ?????? ??? ??? ????? ???? ??????? ?????? . ???? ???? ?? ???? pic.twitter.com/zimHzIEUsq

— HH Sheikh Mohammed (@HHShkMohd) May 30, 2018
His Highness Shaikh Mohammad Bin Zayed Al Nahyan, Crown Prince of Abu Dhabi, also lauded the Yahsat team for their success and assured them of the country's continuous support.
Congratulations to all Yahsat teams and partners. We will continue to support our ambitious youth and national institutions and invest in the development of technologies to serve our strategic objectives and benefit the people. pic.twitter.com/rd1iWSE7rZ

— ???? ?? ???? (@MohamedBinZayed) May 30, 2018
The UAE is making great strides in the field of the future sciences and communications technology. The success of the Yahsat satellite mission, with the participation of talented young Emiratis, embodies our vision to build a better future for UAE and humanity. pic.twitter.com/gnefILLZVE

— ???? ?? ???? (@MohamedBinZayed) May 30, 2018
What is the Al Yah 3 satellite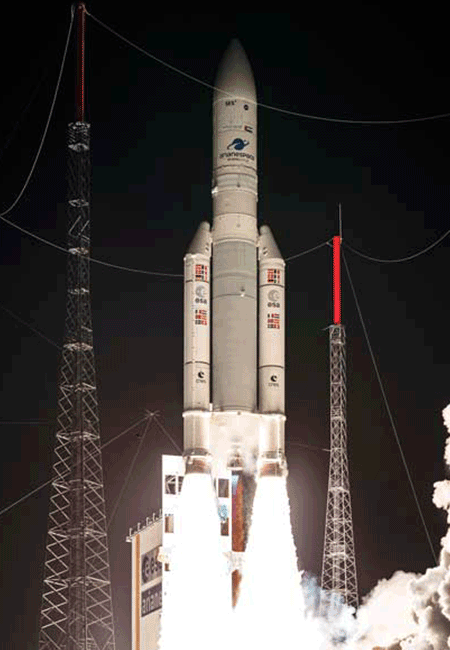 Specifications: Spacecraft
Launch Mass: 3,790 kg (8,338 lb.)
Batteries: Li-Ion batteries
Mission Life: 15 years
Payload: Produces approximately 7.5 kilowatts of payload electrical power
Repeater: 53 operational user beams, 4 operational gateway beams
Antenna: 8 payload reflectors on deployable pallets
– The Ka-band spot beams provide two-way communications services to facilitate high-speed delivery of data to end-user applications such as broadband Internet and corporate networking as well as IP backhaul for telecommunications service providers.
Mission: Ka-band Fixed Satellite Services (FSS) Communications
Coverage: Africa and Brazil