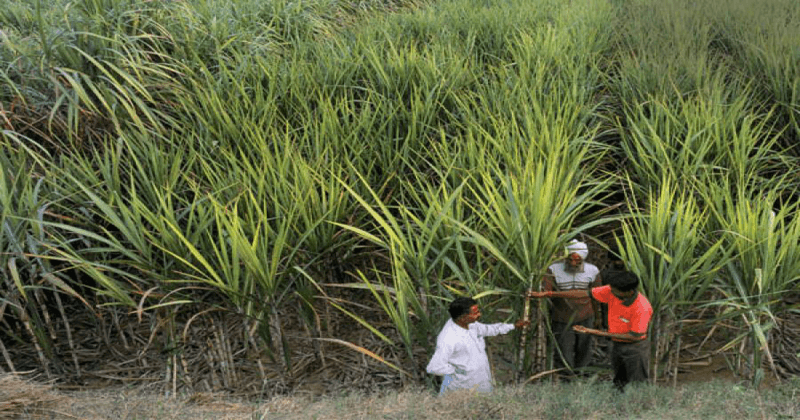 On the wake of mounting cane arrears to Rs.20,000 crore, the Central Government plans to announce a bailout package for farmers of over Rs.8000 crore.
For the creation of a buffer stock of 30LMT(Lakh Metric Tonne), money will be transferred directly to farmers' bank accounts. The minimum selling price of sugar will be fixed at Rs.20/KG.For increasing the capacity for production of Ethanol, which is one of the byproducts of sugarcane, a scheme worth over Rs.4400 crores is expected to involve in the package.
See also:Go Electric, tells GOI : Central Government offers up to 2.5 lakhs/person!
The decision regarding this will be taken at tomorrow's cabinet meeting.
The main reason which led to BJP's defeat in the recently concluded by-elections in Kairana, Uttar Pradesh was cane arrears.BJP there lost to Ajith Singh from Rashtriya Lok Dal who was backed by the Congress, Samajwadi Party and Mayawati.
kairana elections became a clinical trial to try the 'alliance of power' against the BJP in 2019 national elections. A section of BJP is worried about the Kairana defeat, as Uttar Pradesh is a state which sends the largest number of lawmakers to Lok Sabha.
After the results of Kairana bypolls were announced, Samajwadi Party Leader Akhilesh Yadav said that the Uttar Pradesh government had repeatedly fooled the people and that farmers were told that their loans were waived but instead they lost their lives.
Rs.1500 crores of production linked subsidy were announced by the centre for sugarcane farmers to help millers make cane payment.
The Yogi Aditya Nath Government in UP vowed to pay the cane dues within two weeks of purchase by the state sugar mills. But the reverse happened as many sugar mills put up closure notices ahead of elections. The mill organisation blamed the bumper crop which was steadily eating into their profit margins.
Maximum cane dues were made by Uttar Pradesh and the state alone has more than Rs.12,000 crores of cane arrears.