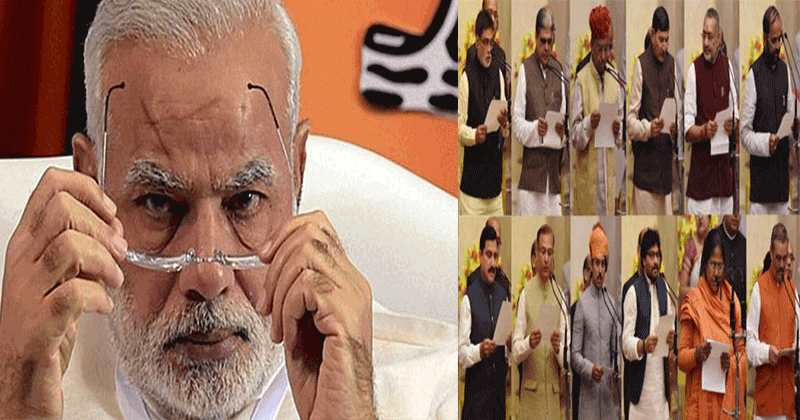 And once again Prime Minister Narendra Modi is getting ready to shuffle his Union Cabinet. Keeping records, this is apparently the fourth time he is to do so.
Keeping the 2019 Lok Sabha elections in mind, PM Modi is to reshuffle his Cabinet, according to the latest reports.
The Cabinet reshuffling might happen sooner as the BJP had failed to form a government in Karnataka despite being the single largest party and the recent failures it had come across in the panchayat and by-poll elections held across the country.
The loss in the Uttar Pradesh by-polls in Kairana (Lok Sabha) and Noorpur (Assembly) was particularly distressing for the ruling party at the Centre, as the northern state sends the most members to the Parliament.
READ ALSO: Cabinet reshuffle: Smriti Irani removed from I&B ministry
The results also assume significance because the BJP lost the two by-polls in the wake of the opposition parties coming together. The last week's losses followed defeats in Gorakhpur and Phulpur by-polls, considered to be strong segments for the ruling party.
Meanwhile, reports state that BJP has already begun the process for reshuffling the Cabinet among the higher officials and will soon discuss with their allies at the Center. The consensus at the party and government level is already believed to have been reached for a Cabinet reshuffle.
There is a likelihood of the NDA's newest ally, the Janata Dal (United), getting a representation in the Union Cabinet as the party was left out in the last Cabinet reshuffle in September last year. The BJP and JD(U) had joined hands to form the government in Bihar after the latter snapped ties with the Congress and the Rashtriya Janata Dal in the state. Post that alliance, the JD(U) had joined the National Democratic Alliance at the Centre in a reciprocal move.