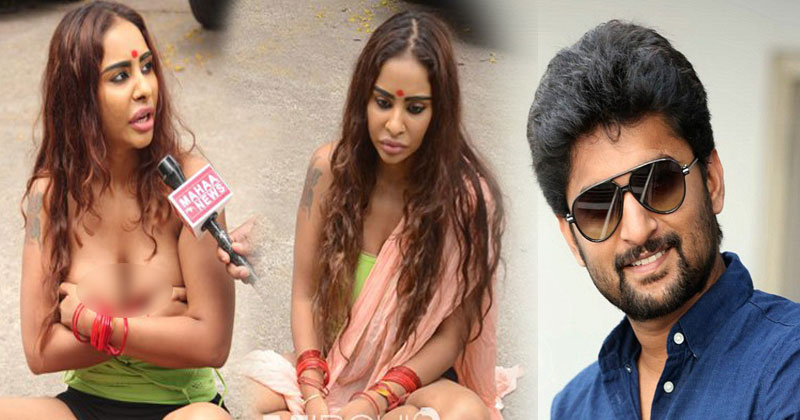 Controversial Telugu actress Sri Reddy has now made it to the headlines again. This time, the target is the second season of Bigg Boss Telugu and its new host, Nani. Nani had taken over the hosting duties from Jr NTR, who was the host in the first season. The channel had also released the list of celebs who were participating. Sri Reddy, who was expected to be on the celeb lineup, finds herself missing from the final list. And now she is blaming Nani as the reason for not finding herself in the Bigg Boss house. 
Speaking to a daily, Sri Reddy said, "I was initially approached by the Bigg Boss team to be a part of the show. I gave my consent but when I did not hear from them for a month, I called them up to ask for an update. I was then told that they can't take me on board because of 'some politics'." Then she goes on to blame Nani as the reason why the 'politics' happened. "In fact, I've learned that he has gone on to threaten the organisers to leave the show if I'm a part of it," she added.
Also Read: Tamanna leaks Sri Reddy's private phone chat, goes viral on social media -Watch Video
The channel, however, dismissed her claims saying Nani has nothing to do with her exclusion. A representative from the channel told a daily, "Nani has absolutely nothing to do with the selection of participants for the show. The participants are chosen by a core group of 16 members in Mumbai and nobody else is aware of who they are, not even senior employees and heads at the channel."
Nani himself is not amused by the allegations. He has revealed that he has already initiated legal action against Sri Reddy. Nani reacted, "Going by her track record, the whole world has stopped reacting to all the absolute baseless nonsense she comes up with." In response to this, Sri Reddy further alleged that Nani had sexually exploited her.
Sri Reddy is known for the incident when she publicly stripped off in front of the Film Chamber in Hyderabad to protest against the casting couch in the industry. Her revelations led to a reveal of a huge scandal in Telugu film industry.