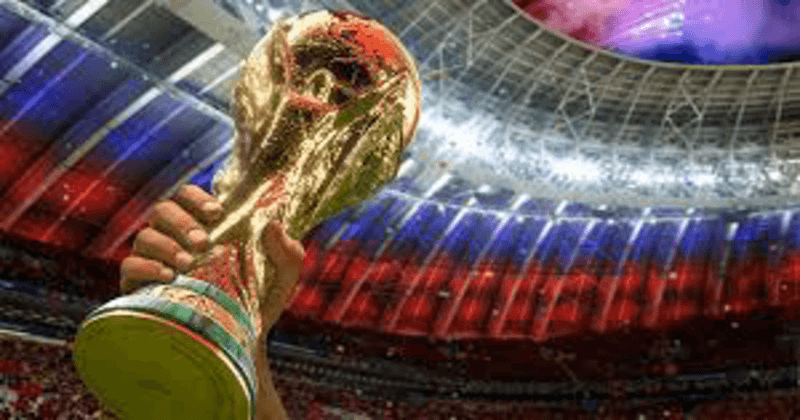 Sony holds the broadcasting rights of all World Cup matches in the country. It will showcase all 64-matches live on its network – Sony Ten 2 and Ten 3 (SD and HD), for television. However, you can also catch the action on your phone with Sony Liv app, which is available for download from Google Play store and App Store.
The subscription fee for the app is Rs. 199 for 6-months, but if you are an Airtel/ Jio users you can watch all FIFA World Cup 18 games live for free.
Here are the groups and complete Fixture.
Thu June 14: Russia v Saudi Arabia (Group A) – Moscow (Luzhniki), 4pm
Fri June 15: Egypt v Uruguay (Group A) – Ekaterinburg, 1pm
Fri June 15: Morocco v Iran (Group B) – St Petersburg, 4pm
Fri June 15: Portugal v Spain (Group B) – Sochi, 7pm
Sat June 16: France v Australia (Group C) – Kazan, 11am
Sat June 16: Argentina v Iceland (Group D) – Moscow (Spartak), 2pm
Sat June 16: Peru v Denmark (Group C) – Saransk, 5pm
Sat June 16: Croatia v Nigeria (Group D) – Kaliningrad, 8pm
Sun June 17: Costa Rica v Serbia (Group E) – Samara, 1pm
Sun June 17: Germany v Mexico (Group F) – Moscow (Luzhniki), 4pm
Sun June 17: Brazil v Switzerland (Group E) – Rostov-on-Don, 7pm
Mon June 18: Sweden v South Korea (Group F) – Nizhny Novgorod, 1pm
Mon June 18: Belgium v Panama (Group G) – Sochi, 4pm
Mon June 18: Tunisia v England (Group G) – Volgograd, 7pm
Tues June 19: Colombia v Japan (Group H) – Saransk, 1pm
Tues June 19: Poland v Senegal (Group H) – Moscow (Spartak), 4pm
Tues June 19: Russia v Egypt (Group A) – St Petersburg, 7pm
Wed June 20: Portugal v Morocco (Group B) – Moscow (Luzhniki), 1pm
Wed June 20: Uruguay v Saudi Arabia (Group A) – Rostov-on-Don, 4pm
Wed June 20: Iran v Spain (Group B) – Kazan, 7pm
Thu June 21: Denmark v Australia (Group C) – Samara, 1pm
Thu June 21: France v Peru (Group C) – Ekaterinburg, 4pm
Thu June 21: Argentina v Croatia (Group D) – Nizhny Novgorod, 7pm
Fri June 22: Brazil v Costa Rica (Group E) – St Petersburg, 1pm
Fri June 22: Nigeria v Iceland (Group D) – Volgograd, 4pm
Fri June 22: Serbia v Switzerland (Group E) – Kaliningrad, 7pm
Sat June 23: Belgium v Tunisia (Group G) – Moscow (Spartak), 1pm
Sat June 23: South Korea v Mexico (Group F) – Rostov-on-Don, 4pm
Sat June 23: Germany v Sweden (Group F) – Sochi, 7pm
Sun June 24: England v Panama (Group G) – Nizhny Novgorod, 1pm
Sun June 24: Japan v Senegal (Group H) – Ekaterinburg, 4pm
Sun June 24: Poland v Colombia (Group H) – Kazan, 7pm
Mon June 25: Uruguay v Russia (Group A) – Samara, 3pm
Mon June 25: Saudi Arabia v Egypt (Group A) – Volgograd, 3pm
Mon June 25: Spain v Morocco (Group B) – Kaliningrad, 7pm
Mon June 25: Iran v Portugal (Group B) – Saransk, 7pm
Tues June 26: Denmark v France (Group C) – Moscow (Luzhniki), 3pm
Tues June 26: Australia v Peru (Group C) – Sochi, 3pm
Tues June 26: Nigeria v Argentina (Group D) – St Petersburg, 7pm
Tues June 26: Iceland v Croatia (Group D) – Rostov-on-Don, 7pm
Wed June 27: South Korea v Germany (Group F) – Kazan, 3pm
Wed June 27: Mexico v Sweden (Group F) – Ekaterinburg, 3pm
Wed June 27: Serbia v Brazil (Group E) – Moscow (Spartak), 7pm
Wed June 27: Switzerland v Costa Rica (Group E) – Nizhny Novgorod, 7pm
Thu June 28: Japan v Poland (Group H) – Volgograd, 3pm
Thu June 28: Senegal v Colombia (Group H) – Samara, 3pm
Thu June 28: England v Belgium (Group G) – Kaliningrad, 7pm
Thu June 28: Panama v Tunisia (Group G) – Saransk, 7pm
Last 16
Sat June 30: 1C v 2D – Kazan, 3pm (Match 50)
Sat June 30: 1A v 2B – Sochi, 7pm (Match 49)
Sun July 1: 1B v 2A – Moscow (Luzhniki), 3pm (Match 51)
Sun July 1: 1D v 2C – Nizhny Novgorod, 7pm (Match 52)
Mon July 2: 1E v 2F – Samara, 3pm (Match 53)
Mon July 2: 1G v 2H – Rostov-on-Don, 7pm (Match 54)
Tues July 3: 1F v 2E – St Petersburg 3pm (Match 55)
Tues July 3: 1H v 2G – Moscow (Spartak), 7pm (Match 56)
Quarter-finals
Fri July 6: Winner match 49 v Winner match 50 – Nizhny Novgorod, 3pm (Match 57)
Fri July 6: Winner match 53 v Winner match 54 – Kazan, 7pm (Match 58)
Sat July 7: Winner match 55 v Winner match 56 – Samara, 3pm (Match 60)
Sat July 7: Winner match 51 v Winner match 52 – Sochi, 7pm (Match 59)
Semi-finals
Tues July 10: Winner match 57 v Winner match 58 – St Petersburg, 7pm
Wed July 11: Winner match 59 v Winner match 60 – Moscow (Luzhniki), 7pm
Third-place play-off
Sat July 14: St Petersburg, 3pm
Final
Sun July 15: Moscow (Luzhniki), 4pm