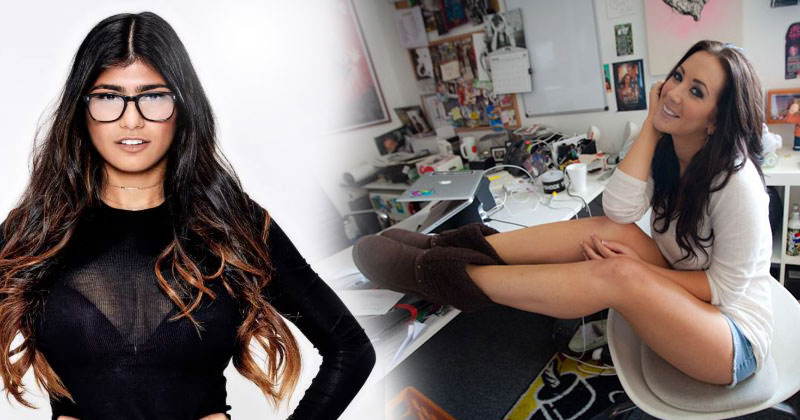 STDs in the porn industry, especially HIV/AIDS became a major cause of concern since the 1980s, a career dead end for pornographic film actors. There had been twenty-two reported HIV cases in the U.S. pornography industry, as of 2009. The majority being actors who work in gay films, while the rest were working in heterosexual productions.
Various types of STDs in the porn industry include – gonorrhea, Chlamydia, syphilis and HIV/AIDS. For the reason that pornographic filmmaking involves unsimulated sex, generally without condoms, hence porn actors are particularly vulnerable to sexually transmitted diseases (STDs).
Bree Olsen
In 2015, famous Hollywood entity Charlie Sheen publicly revealed that he was HIV positive, diagnosed about four years earlier. Since his revelation, many adult actresses have come forward claiming that they weren't aware of his situation while engaging in sexual acts with him.
Cameron Bay
In August 2013, an adult female performer, Cameron Bay was tested HIV positive. Since then she has left the porn industry. A month later, her ex-boyfriend Rod Daily was also tested HIV positive.
Also Read: HIV infection can be successfully managed with this vaccine; to be a reality soon
Jayden Jaymes
Pornographic Actress Jayden Jaymes has stated, "After you've been in this business for a while, you have herpes. Everyone has herpes." She is also in fear of HIV/AIDS.
Mia Khalifa
Recently popular adult actress Mia Khalifa was rumored to be HIV positive.
Steps To Counter HIV/AIDS
The condom mandate law was drafted by the AIDS Healthcare Foundation, which maintains that no amount of testing can make adult films safe without condom use. Industry insiders say this would ruin sales of their wares since the unprotected content is one of the selling points of some of their films. Many of the famous studios claim the wearing of condoms ruins the sexual fantasies of many viewers.
Source: Pagal Parrot