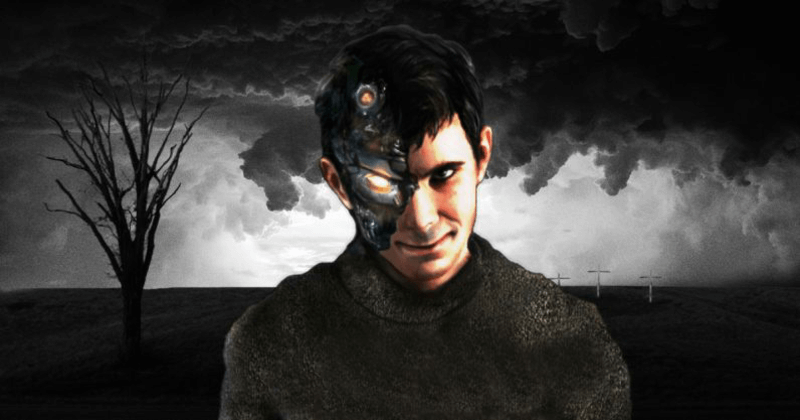 Alfred Hitchcock's 1960 film was a trendsetter of that times and still now enjoys the first position among the crime thrillers of all times. Now the researchers from the prestigious Massachusetts Institute of Technology(MIT) in the USA have come with an Artificial Intelligence enabled robot called Norman named after the psychopathic killer Norman Bates in Alfred Hitchcock's Psycho. The aim behind creating such a robot is to explain the laymen about how algorithms are made and also to make them aware of potential dangers of Artificial Intelligence.
See also:Oppo launches 'A71' 2018 edition with AI-based beautification Technology
The MIT team consists of Pinar Yanardag, Manuel Cebrian and Iyad Rahwan who have fed Norman only with short legends describing images of "people dying" found on the Reddit internet platform. When Norman has been subjected to Rorschach Ink Blot Test, in which some random ink markings on a paper is given to analyse and interpret, which has given a startling result.
When the researchers made a comparison with Norman's responses with other 'traditional AI's', it became an evidence of the dangers of biased data feeding. The results of the comparison have been scary like when from an ink blot traditional AI sees 'two people standing close to each other', Norman sees 'a man who jumps out of a window'!On another instance an inkblot has been interpreted by traditional AI as ' a person holding an umbrella', Norman has seen 'a man shot to death by his screaming wife'.
The study proves that what we feed into an AI-enabled creation, its interpretations may be based on that. Like we have seen in Shanker's 'Yanthiran' starring Rajnikanth and Aishwarya Rai, it's possible that if at good hands technology may do the best and if at bad hands it may be the worst nightmare!