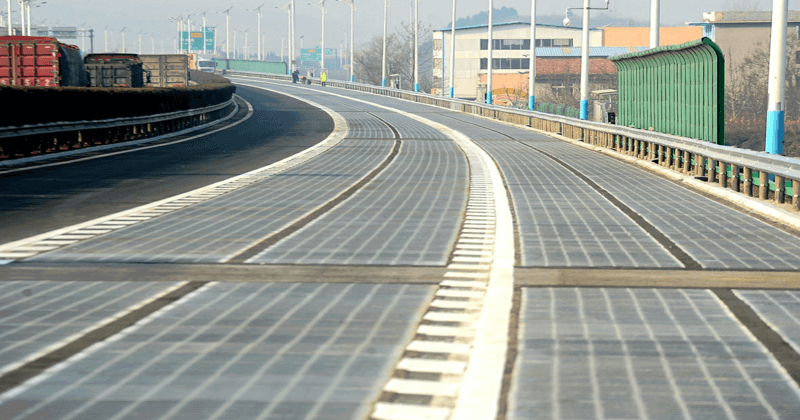 China is a country which produces three-quarters of the solar panel sold globally and its wind turbine manufacturing industry is also among the world's largest. In a revolutionary innovation in the transport as well as in the energy sector, a Chinese company Shandong Paveenergy has come with plastic covered solar panels which can be carpeted over the road. Victoriously tested in a Chinese hilly highway, this innovation will help China dominate in the market for renewable energy.
The idea of solar roads, if made popular, in the future will help conserve a lot of lands which otherwise would have lost to setting up of solar panels. Another merit of this project is energy can be transmitted next door easily, here from the roads to the houses on its sides without the energy loss incurred in traditional transmission methods.
See also:Won't join China's 'One Belt, One Road' initiative : India
During the snowy mornings, the solar roads may enhance the driving experience thanks to the electric melting strips which can melt the snow which falls on them. At night time, the light emitting diodes embedded in its surface can help the drivers get signals to exit and also inform them about construction and other traffic hazards.
The cost for the construction of solar panel roads may not be that such high as China tops in the solar panel production which has helped them sell it at lower prices. A solar panel there costs a tenth of what it did a decade ago. Road builders in China have been planning to design solar roads wirelessly recharge electric cars running on them, emulating a recent experiment in the U.S.