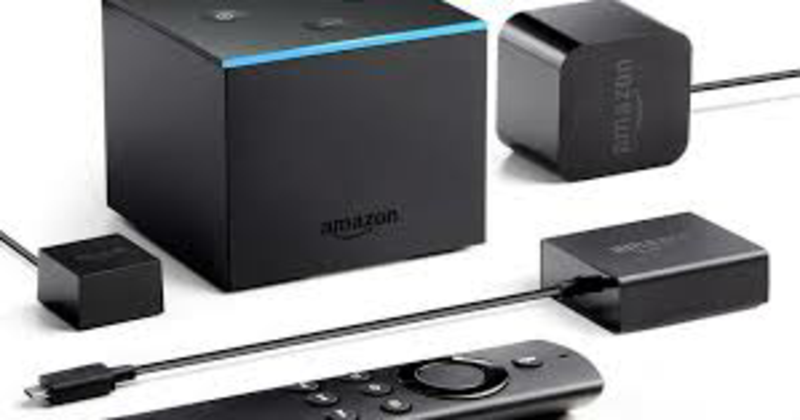 Amazon Fire TV Cube is basically an amalgamation of a Fire Stick TV Streamer and an Echo Speaker. It becomes Amazon's 11th Alexa(Amazon's voice assistant)-powered gadget. The purpose of the device is to go a lot further than just being an Alexa product, its about Amazon's vision of making connected homes simpler and more refined and not confuse with a lot of electronics.
see also: 
The cube plugs in to your TV via HDMI And will give you access to a range of apps and streaming services, just as much as what an Amazon Fire TV stick can. The voice control means you can just say "Alexa turn on my TV" or "Alexa Put HBO" and it will instantly carry out the job.
The cube contains four buttons- two volume controllers, a mute button and a button to activate Alexa. Interestingly, the Amazon remote wont have volume buttons so you will have to use voice control for that.
There are eight far-field microphones in the Cube, and Amazon suggest it can also use the microphones to "suppress noise, reverberation, content currently playing, and even competing speech" so your commands shouldn't be clouded by the sound from your TV.
The cube will be launched in US first at a price one $120. We are not sure when it will make its way to India.