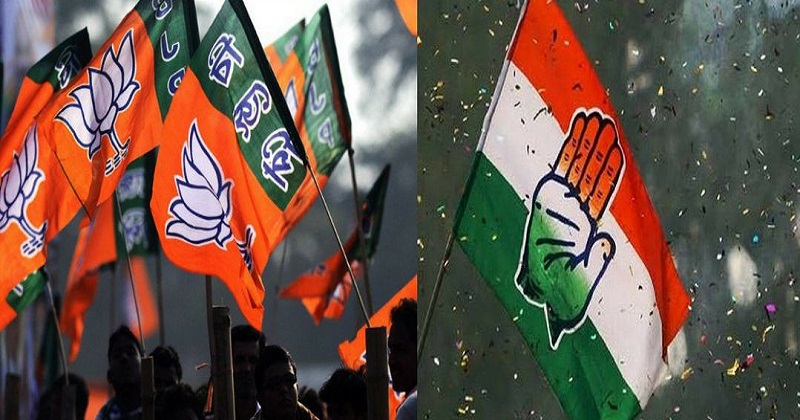 After Fifteen rounds of counting Congress candidate, Sowmya Reddy secures 53,151 votes in Jayanagar Assembly Election 2018. BJP's BN Prahlad gets 48,302 votes. Independent candidate Ravikrishna Reddy gets only 1,591 votes.
Congress workers celebrate outside counting center in Bengaluru after party candidate Sowmya Reddy leads over BJP's BN Prahlad in Jayanagar assembly constituency.
The assembly elections were held on May 12, but a poll in Jayanagar was countermanded following the death of Bharatiya Janata Party (BJP) candidate BN Vijayakumar, who was holding the seat. Of the over two lakh voters in the constituency, a total of 1,11,689 voters had exercised their franchise. Fifty-five percent polling was recorded in the Jayanagar Assembly constituency on June 11.
Also Read: 100-year-old woman to contest elections against Imran Khan
Polling was held on Monday after the May 12 Assembly election in the seat was countermanded following the death of Bharatiya Janata Party's (BJP) contestant B.N. Vijaya Kumar on May 4.
The BJP nominated Kumar's younger brother B.N. Prahlad as its candidate. With the withdrawal of Janata Dal-Secular (JD-S) candidate Kalegowda from the fray in support of the Indian National Congress nominee Sowmya Reddy, the battle for the seat is a straight contest between the two national parties. The Assembly seat has 312,252 registered voters.