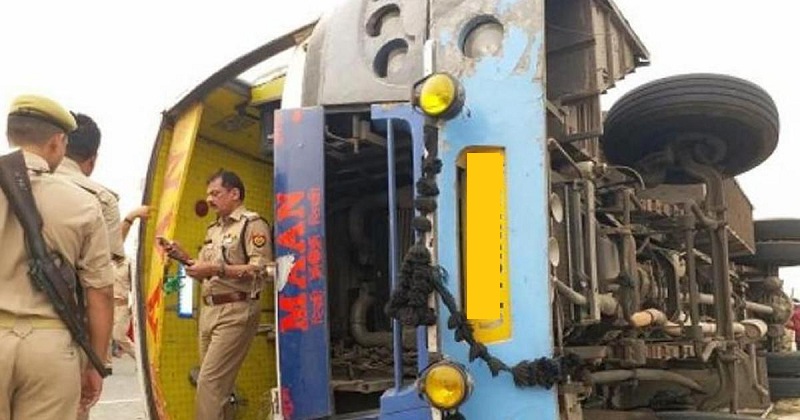 Private bus hits divider and overturns, 17 Killed, several injured
Sixteen people have died and twelve others injured in a bus accident in Uttar Pradesh's Mainpuri district this morning.
Initial investigation suggests that the driver of the bus was speeding when the vehicle hit the road divider. The collision led to the bus being overturned. The accident happened in Mainpuri's Danhara area.
Those injured have been taken to hospitals nearby. Three of the twelve injured are in critical condition. The driver of the bus was also injured and currently being treated at a hospital. The police is waiting to record his statement.
Also Read : (Video)Power Bank Explodes in the bag of a Man riding a bus
Uttar Pradesh Chief Minister Yogi Adityanath condoled the death of the passengers in the bus accident. He expressed his heartfelt condolences to the bereaved family of the departed people.
The chief minister also instructed officers to take all measures possible for the appropriate treatment of those injured.