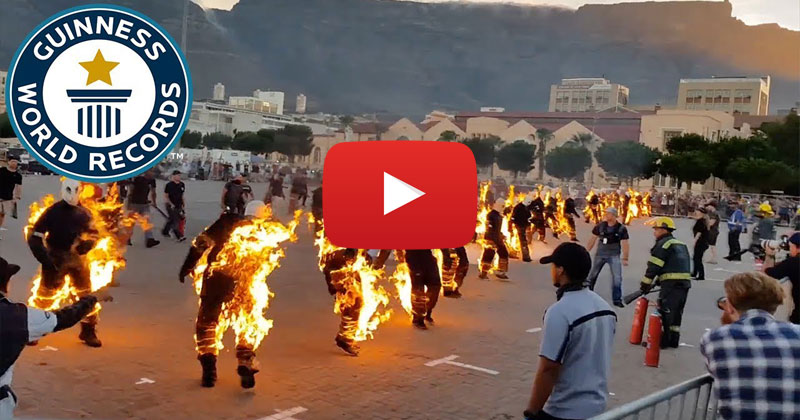 You all might be heard of a lot of bizarre Guinness World Records. Now, it seems stuntmen are lighting themselves on fire in an effort to break more meaningless records. Thirty-two stuntmen congregated in Cape Town, South Africa to light themselves on fire in May, in an effort to set the record for most people performing full body burns, and obviously, the boys were successful.
The stunt was organized by Paradigm Shift Special Effects, which threw its employees into the fire and had them walk in multiple lines like a Walking Dead tribute. All the performers wore flame-retardant clothing and were followed by a "helper" who carried a fire extinguisher.
See the Breathtaking Video: 
Also Read: Indian farmer breaks Guinness World Record in UAE
Previously, the record for "Most people performing full-body burns stood at 21 and was achieved during an event at the Hotcards Burn in Cleveland, Ohio, the USA on 19 October 2013," Guinness writes.
Regardless of the futility and overall pointlessness of such a stunt, watching a group of men willfully burn each other alive and then celebrate the triumph is undeniably entertaining.