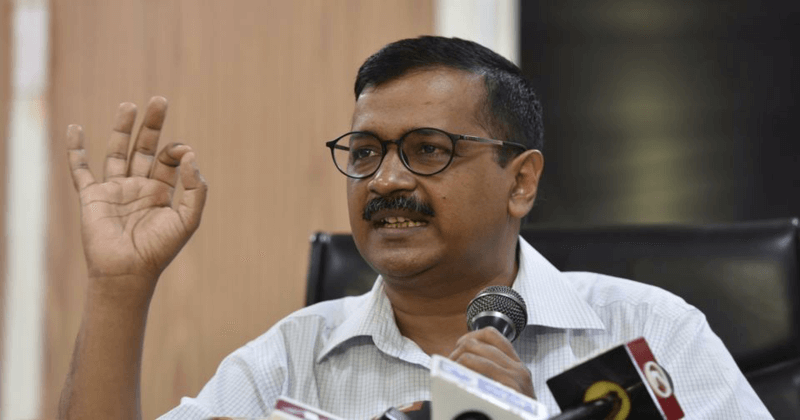 Arvind kejriwal is on a dharna outside LG's office for almost a week, demanding an end to the 'strike' by IAS officers of Delhi. Delhi CM has already undergone a lot of criticism from the opposition parties for 'abandoning post' while the state has been undergoing some water shortage problems.
When Kejriwal was asked about the protest, he said Modi government has snatched all the powers of him. He complained that the IAS officers do not attend any meeting convened by ministers nor they respond to phone calls from ministers.
see also: Aurangazeb's father gives Narendra Modi 72 hours to Avenge Sons Death, Video of Last Words of Aurangazeb Goes Viral
Kejriwal says this has been done because AAP government in Delhi has done exceptionally well, so much so that people started thinking that if AAP can pull such amazing jobs in delhi, why can't BJP government do the same in Madhyapradesh or Chattisgarh. So a vicious plot was devised to paralyse the delhi government, says Kejriwal.
Kejriwal gives an instance of how IAS officers dereliction towards their duty affects the government. "Officers have not attended meetings on desilting of drains, tackling dengue and chikungunya, whitewashing of schools, setting up mohalla clinics, work on Signature Bridge, etc. " he said.
Kejriwal strongly criticised P.M Modi's approach towards him. He said he had written to PM and appealed to him that before the meeting the strike should be called off. He says if Modi wants it to be done, the strike will end in a minute.
" I have attended many meetings in which the PM is present, but he neither talks to me nor looks at me. In these meetings, the representative of Delhi is not given an opportunity to speak "Said Kejriwal.
Kejriwal said he did his best to resolve the issue with L.G through dialogues. But everytime he tried to get in touch with LG, he got the same reply that he wanted a weeks time to resolve everything.