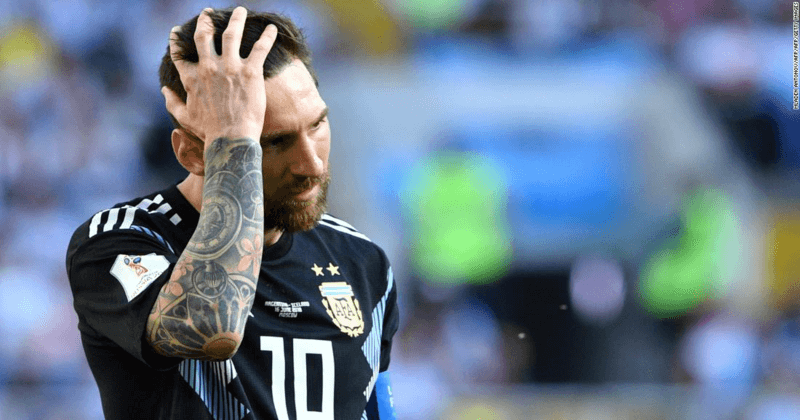 Argentina fans across the world would be disappointed today and they have all the reasons to be so. The tiny Iceand's tenacious defense frustrated the mighty Argentina as they earned a hard fought draw. For Iceland, playing there first world cup, this would feel like a victory.
score Argentina 1 – Iceland 1
Iceland fell behind in the scoring on 19th minute when Sergio Aguero, playing his first world cup scored for Argentina. But Iceland's reply came soon as they equalised the score just five minutes later. Alfred Finnbogason made use of a disordered Argentina defense to tie the score.
see also: Photo Album || Sexiest Random Female Fans At The FIFA World Cup 2018: See Pics
From there Iceland's defense played to their hundred percent efficiency, keeping almost the entire team behind the ball and swarming the Argentina attackers, especially the star player Messi. It seemed almost sure  that Messi would score when a penalty was earned. But Messi's shot was saved by Hannes Halldorsson. 
Iceland hadly threatened to take the lead by themselves but completely shut down Argentina's scope to go up. The height difference between both teams was also evident as most of Argentina's free kicks bounced off Iceland players' head.
Argentina may not have lost the match but they will think of this as a missed opportunity whereas Iceland would take this as a humbling of a football giant.