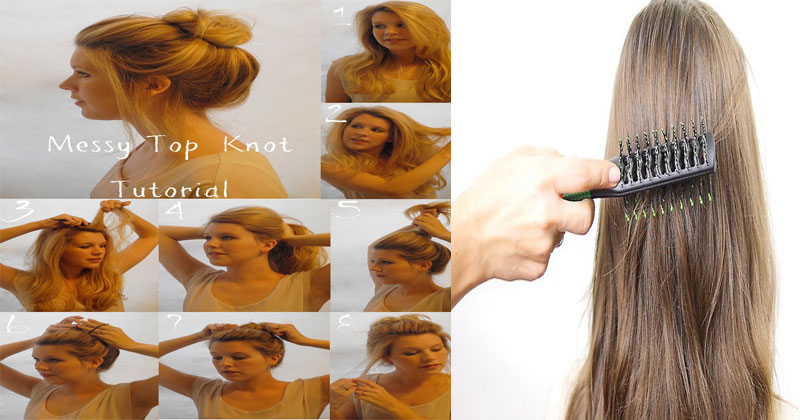 Are you looking for a great new messy hairstyle?
This is an adorable everyday hairstyle, easy to do and great to follow tutorials. These hairstyles are super easy for anyone to try. These are great to try whether you have long hair, medium hair or short hair.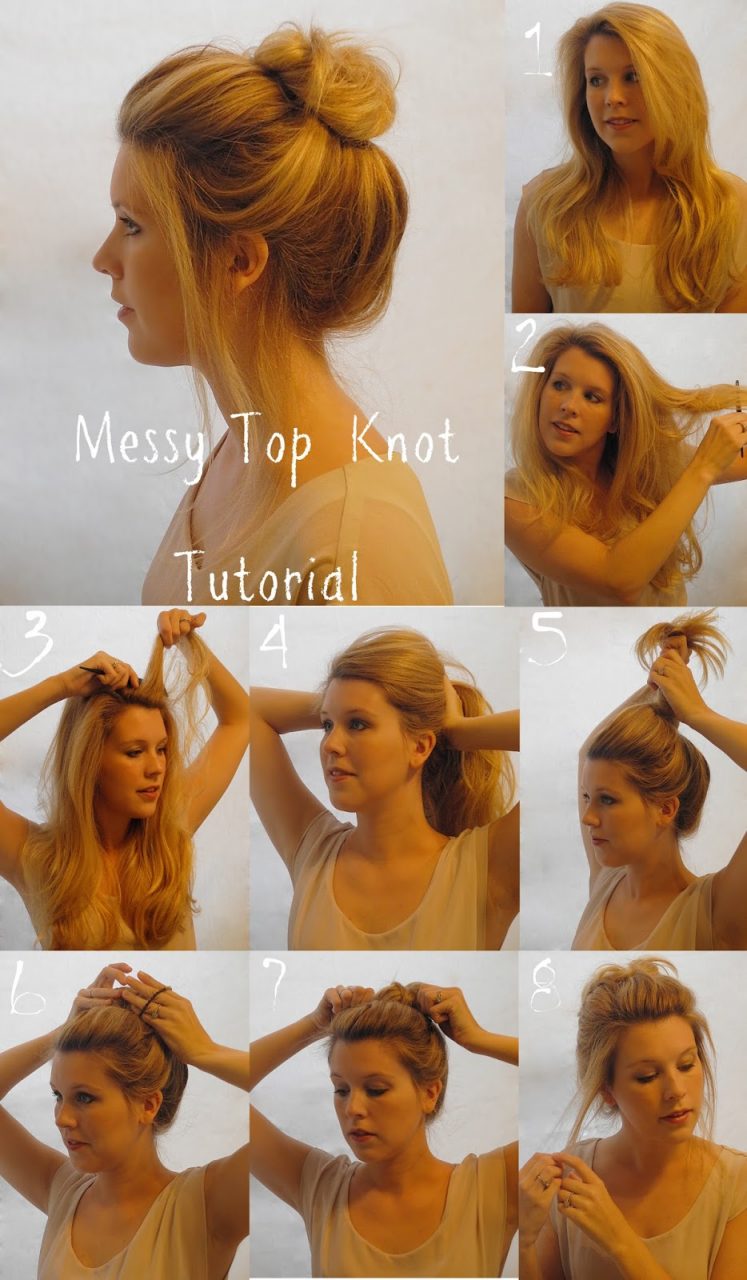 This is another very fast and effortless hair bun tutorial that has a slightly messy touch to it – one that makes it stand out, and that goes perfectly with any casual attire! That being said, this messy top know can be easily achieved with a few bobby pins or with an elastic band, as all you need to do is to carefully pull all your hair together and to tie it up securely on top of your head. In addition to that, make sure to leave two small sections on the sides of your face – you can either straighten them or even curl them if you aim for a more chiselled look. Either way, the messy top knot can look amazing on any woman, regardless of her age, her hair length or her hair colour, so you should definitely give it a try next time you want to give your hair a different style!