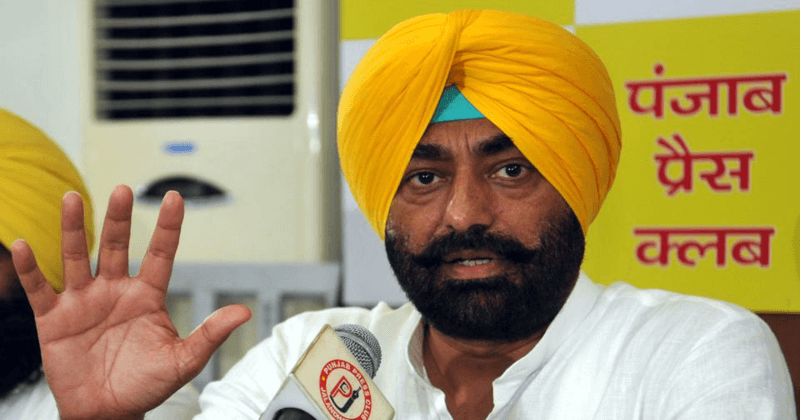 While the AAP had been garnering a nationwide support through their political Dharna at Delhi Lieutenant Governor's office, Sukhpal Singh Khaira-an AAP MLA from Punjab-put the party in a mire of controversy through his pro-Khalistan remarks. As per the reports, the top brass of AAP is totally irritated at Khaira's act that Arvind Kejriwal himself refused to meet the MLA on his visit.
Khaira, the leader of opposition in the Punjab Assembly, has come to Delhi to meet AAP leaders. When turned away by the Delhi CM, he approached Dy CM Manish Sisodia who rebuked him and lashed out at him for his treatment through which he professed support for the "Sikh Referendum 2020" movements.
See also:Delhi CM gives assurance of security to IAS officers, asks them to join work
Political parties in Punjab have used this issue to corner AAP there. Punjab CM Amarinder Singh condemned Khaira for backing "secessionism" and Shiromani Akalidal's Harsimrat Kaur Badal on Tuesday demanded AAP leaders to sack Khaira.
Amidst this shower of criticism Khaira responded to Punjab CM Amarinder Singh in a tweet, which read,"I am surprised a leader of your level is tweeting against me without checking the facts, I am not a votary of 2020 but I don't hesitate to point out a consistent policy of discrimination against Sikhs by Central governments! Be it attack on Darbar Sahib (or), the genocide of Sikhs leading to 2020."
The recent reports say that Delhi CM Aravind Kejariwal is "very much angry" with Khaira, even though Khaira pleaded his innocence saying that he has been "misquoted" by the media.