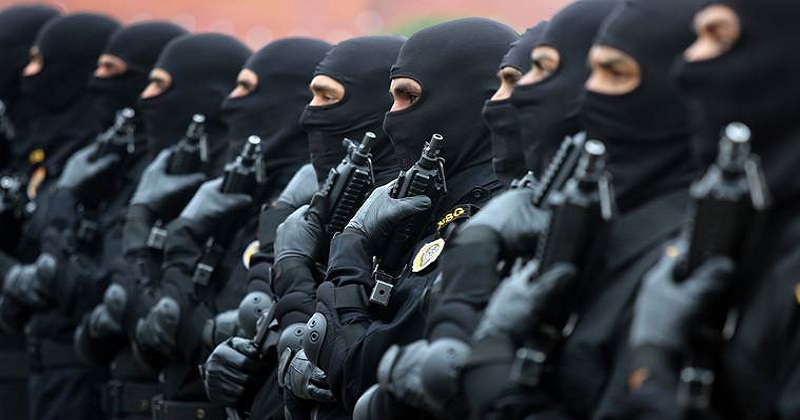 J&K :NSG commandos reach Kashmir for Anti-Terror operations
At the Border Security Force camp at Humhaha near Srinagar, now seen training are commandos of the elite National Security Guard, a special forces unit under the Home Ministry. Wearing their trademark black uniform, these special commandos perform drills along with other security forces to build synergy. 
About two dozen snipers from the NSG's house intervention teams (HIT commandos) have been training here since the last two weeks. In some time, the Home Ministry hopes to have 100 NSG men positioned at the BSF station. "Since they specialise in anti-hijack drills, they have been placed near the airport," a senior officer disclosed. 
The NSG commandos, whose presence in Kashmir was cleared last month by the Home Ministry, will soon be deployed in anti-terror operations in the Valley.
Officials say the presence of NSG commandos would help reduce casualties among security forces, particularly against the backdrop of the centre's plans to intensify operations.
Also Read : Army Chief Bipin Rawat says Governor's rule won't affect ongoing military Ops in J&K
Jammu and Kashmir was this week placed under Governor's rule after the BJP pulled out of their coalition with Mehbooba Mufti's People's Democratic Party. SP Vaid, the state's top police officer has told that anti-terror operations, which had been put on hold during the Ramzan ceasefire, were being scaled up.
The NSG snipers, with their pin-point accuracy and the use of sophisticated equipment like through-the-wall radars, sniper rifles and corner shot assault weapons will help reduce casualty figures during the ops, say Home Ministry officials.
Officials say there are high casualties when the security forces take on terrorists who are holed up inside buildings. The army avoids these high-risk operations due to the human costs involved and tries to neutralize the terrorists by bringing down the building itself.
The NSG, along with their house intervention team commandos, will also have demolition experts for handling such situations.