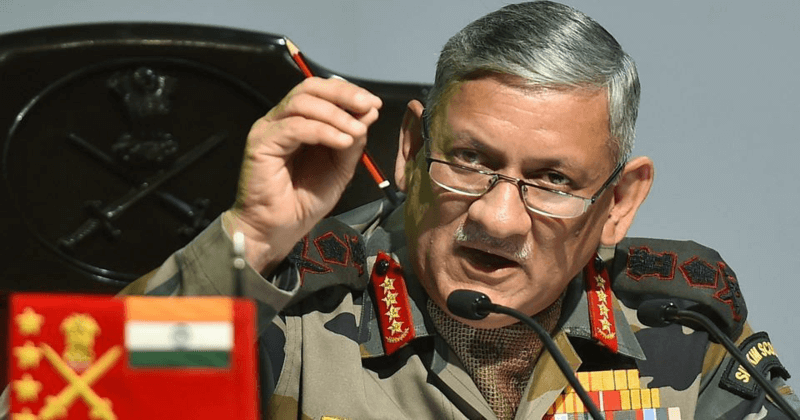 Speaking to the Journalists in Delhi on Wednesday, Army Chief Gen Bipin Rawat said that the Governor's rule would not have any impact on the army operations in Kashmir. The ceasefire by the centre had been misused by the terrorists, separatists in the valley which necessitated its suspension by the Central Government.
Army Chief said that through the Ceasefire they wanted the people to get a chance to offer their prayers during Ramzan without any kind of problem. But as the terrorists continued their activity giving scant regard to the holy month, the ceasefire has to be cancelled by the Central Government.
Bipin Rawat asserted that the actions which had been taken by the Army would continue.
See also: Likely prolonged Governor's rule in J&K as no chances of fresh polls soon.
He said that the current political imbroglio in J&K would not affect Army in any way and added that they didn't have any political interferences. Rawat said the security forces had very strict rules of engagement and "take action" in accordance with them.
The Ramzan ceasefire by the centre was revoked on Sunday.
During the ceasefire initiative by the Central Government, the terrorists soaked the valley in blood killing Journalist Shujaat Bhukari and Indian Army Jawan Aurangzeb, two days ahead of Eid.
Jammu and Kashmir was for the fourth time placed under Governor's rule on Wednesday, when BJP withdrew their support to its alliance partner PDP, prompting Mehbooba Mufti to resign as Chief Minister.