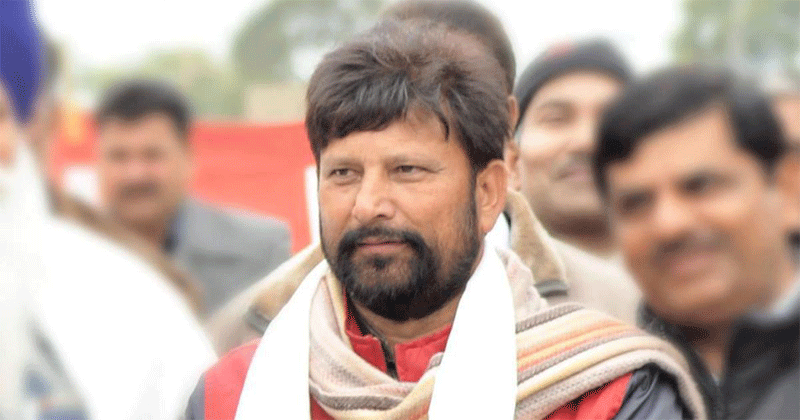 Yet another controversy by yet another BJP MLA. But this time the controversy surrounds the journalists.
Jammu and Kashmir BJP's leader Lal Singh Chaudhary warned journalists to mend their ways over reporting on the Kathua rape and murder case referring the assassination of Rising Kashmir editor Shujaat Bukhari last week. Lal Singh was asked to resign from the cabinet in April after he participated in a rally in support of the accused in the Kathua case.
In concern with Kathua rape case, Singh told a press conference in Jammu that Kashmir journalists had created a "wrong atmosphere" there. "Now I will tell Kashmiri journalists to draw a line on the journalism you do and how you have to live," Singh said at a press conference in Srinagar. "Do you have to live like what happened to Basharat, so that such a situation emerges?"
To note, Shujaat Bukhari's brother Basharat was law and parliamentary affairs minister in the PDP-BJP government before BJP pulled the plug on the alliance and the state came under governor's rule. Rising Kashmir editor-in-chief Shujaat Bukhari, 50, was assassinated when the three bike-borne youth opened fire at him just outside his office at press colony in Srinagar on June 14. His two personal security officers were also killed in the attack.
READ ALSO: "People trust BJP & government, Congress spreads lies" says PM Modi
National Conference leader Omar Abdullah criticised Singh for his remarks, saying Bukhari's death was now a "tool for goons to threaten other journalists".
Dear journalists, your colleagues in Kashmir just got threatened by a @BJP4India MLA. It seems Shujaat's death is now a tool for goons to use to threaten other journalists. https://t.co/LCLeWnHAK7

— Omar Abdullah (@OmarAbdullah) June 23, 2018
The National Conference, in a tweet, demanded that the Jammu and Kashmir Police take immediate cognisance of Singh's remarks.
Peoples Democratic Party (PDP) termed Singh a " serious threat to the state's communal harmony and urged governor NN Vohra to facilitate action against him for his "derogatory remarks" against the Kashmiri journalists.
"His statement against the scribes is condemnable and merits immediate action against him as per the law of the land. We urge the governor to immediately book and arrest Lal Singh for his instigative comments," PDP general Secretary Mansoor Hussain Sohrawardy said.
Talking about Singh, the BJP leader took part in the rally in favour of the Kathua rape accused and has also attracted bad press for his threats to the Gujjars of Kashmir, reminding them of the massacre of Muslims in Jammu after partition in 1947.