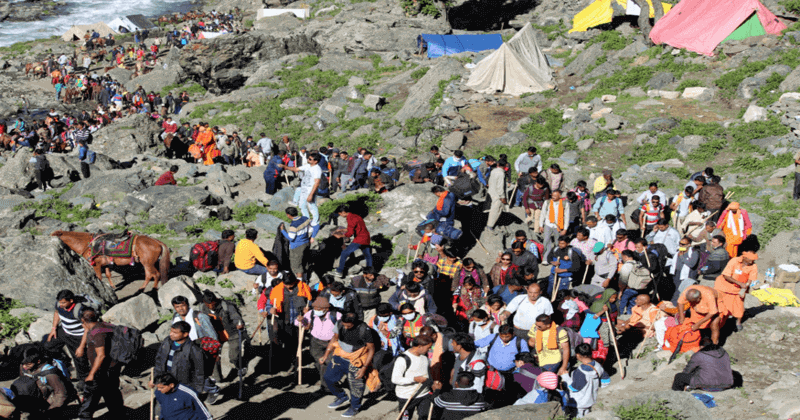 As this year's Amarnath Pilgrimage trip is about to start, the wishes came from an unexpected group this time. An audio message suspectedly created by the Hizbul Mujahideen terrorists was released earlier which said that Amarnath pilgrims were their guests, so they did not need any security as they would not be attacked.
The 15-minute audio message mainly spread through the social media is thought to be featuring the voice of Riyaz Ahmad Naikoo, the Hizbul Mujahideen commander.
See also:Army's new security measures to protect Amarnath pilgrims
As the Central Intelligence Department had given warning that there would be a terrorist attack on the pilgrims, strong security is provided by the Central Government this time. It is under this circumstance that the Hizbul audio which claims Central Intelligence report to be wrong has been spreading through social media.
The audio message by Naikoo said that the Central Intelligence Report was wrong and that they did not have any intention to attack the Amarnath pilgrims. The message further said that the pilgrims came to fulfil their religious obligation and that their protest was not against such pilgrims. The protest, Naikoo said, was against the atrocities committed on common people and those who raise guns against them.
Thus continues the message.