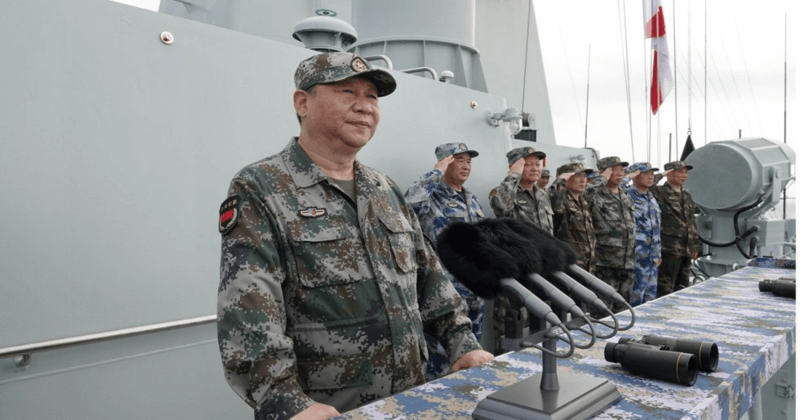 China's expansionist policies reached new heights when they executed a confrontational move towards India. Atop the hills of Tibet Chinese People's Liberation Army(PLA) conducted the hours-long military exercise, which was the first of its kind after the Doklam issue.
The military exercise is viewed to be a test dose aimed at a future attack in India, before which the mettle of the Chinese defense and the preparations to be made have to be identified and fortified. Army deployment, weapon transportation, cooperation with the locals were the things tested during the exercise which happened clandestinely on Tuesday.
See also:China's hideous plan to mine their way into Arunachal Pradesh
The news about the military exercise was released by Chinese government-controlled Global Times which also mentioned another military exercise of 13 hours which had been conducted by China at a height of about 4600 meters in last August.
Global Times report also emphasized on the need to get the people's support from the spiritual leader Dalai Lama's Tibet and also classified as 'useful' the move to involve local companies, governments and people in conducting military exercises. For the Chinese military exercise in Tibet, unhindered fuel, food supply was made possible by the complete support from a private petroleum company and the provincial government there.
In 1962 Indo-China war, China had to call a ceasefire because of difficulty in arranging the essentials needed for army deployment at such higher altitudes. They do not want to happen that in future for which they conducted a military exercise at Tibet to hone their military skills testing it at high altitudes.
The Indian ambassador in China had said months before that then situation at Doklam had been due to the Chinese interference and that India's Army deployment was just a response to that. After this declaration by the Indian ambassador, Beijing reasserted their claims on Doklam. China said that all the interferences in Doklam had been under the right of Chinese 'sovereignty', adding that 'historically' Doklam belonged to China. They reminded India that there was nothing called a "current situation " there.