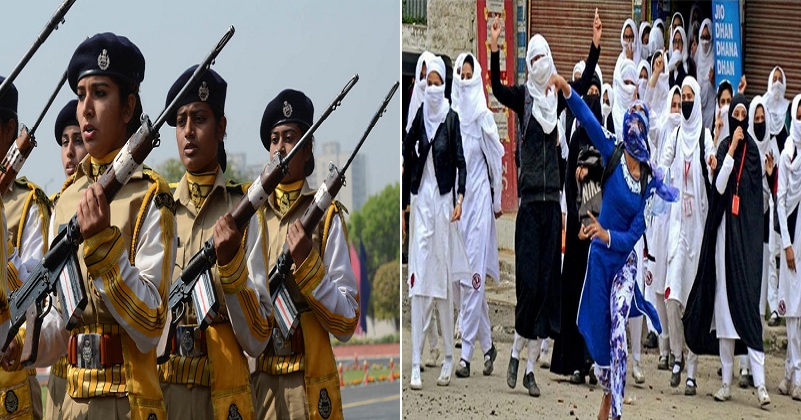 The incidents of stone pelting in Jammu and Kashmir are on a rise with women too joining the pelters.To tackle the situation, the Central Reserve Police Force (CRPF) has prepared a team of lady commandos.
These women commandos have been given rigorous training which includes being blindfolded to deal with night-time deployment and repairing weapons in under a minute in case of any malfunction.
Also Read : J&K : Security forces release hit list of 21 most-wanted terrorists
The security forces have been repeatedly challenged by the incidents of stone peltingacross the Valley in recent times.