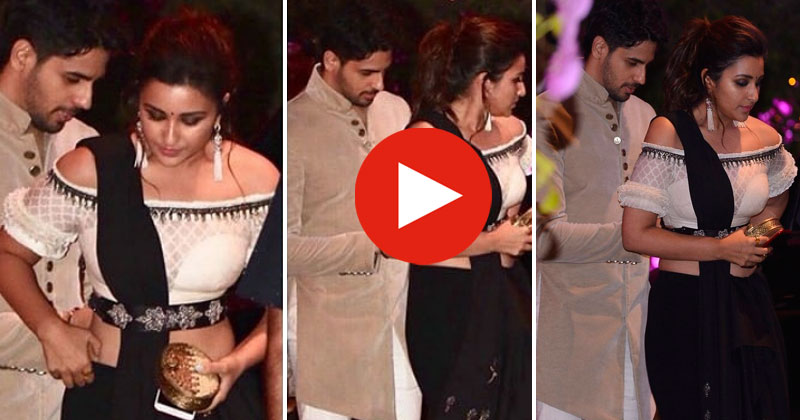 Last week many Bollywood celebrities attended Akash Ambani and Shloka Mehta's engagement party. Big celebrities like Shah Rukh Khan, Karan Johar, Sidharth Malhotra, Arjun Kapoor, Alia Bhatt and many others were present at the event.
All the celebrities were dressed at the best for the part. But what grabbed our attention is how Sidharth Malhotra saved Parineeti Chopra from having an oops moment.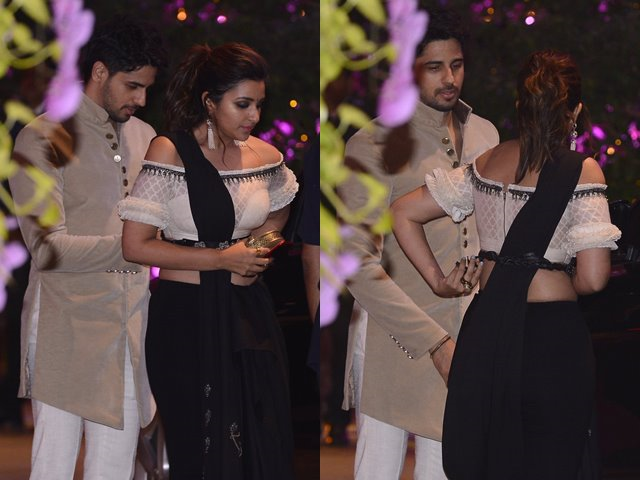 Parineeti Chopra stepped out of her car, the back of her dress gave her a tough time and she clearly had no escape because the shutterbugs were already there to click her pictures.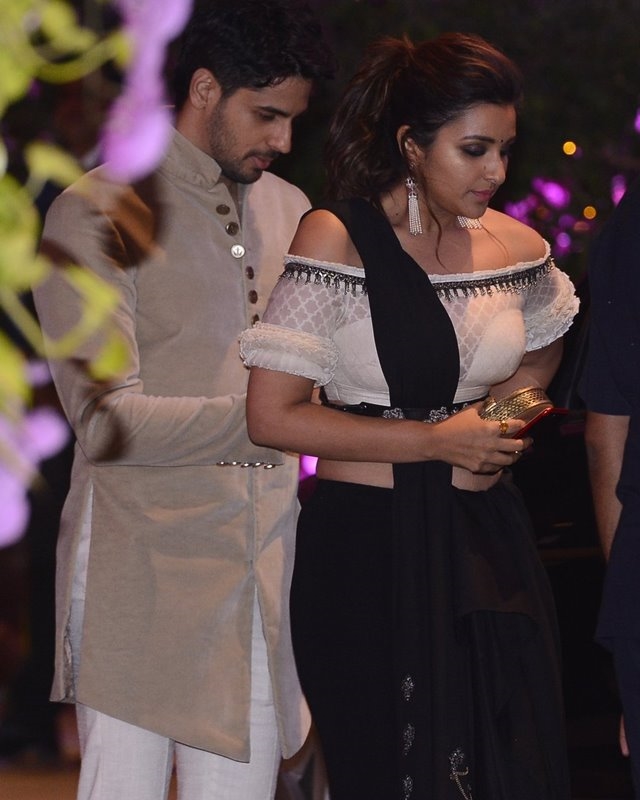 She was struggling to adjust her dress but much to her relief, Sid came to her rescue right in time and being a sweetheart that he is, ensured to fix Pari's outfit before she could face the paparazzi.
Video: 
Later Parineeti took to Instagram and posted a story which was earlier shared by Sidharth. Pictures of Sid adjusting Pari's dress have been going viral on the internet ever since but what's interesting is how even they have shared it on their respective Insta stories. Sid, in fact, had no qualms in calling himself Pari's personal stylist as he shared these 'viral pictures.'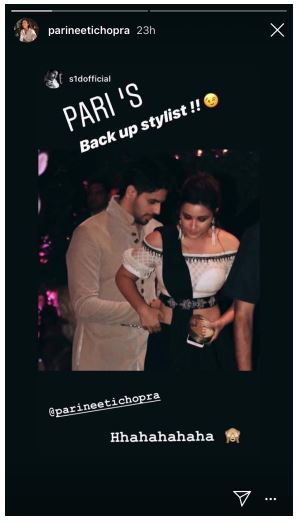 In the picture, Sidharth is seen helping seen helping Parineeti with her outfit.