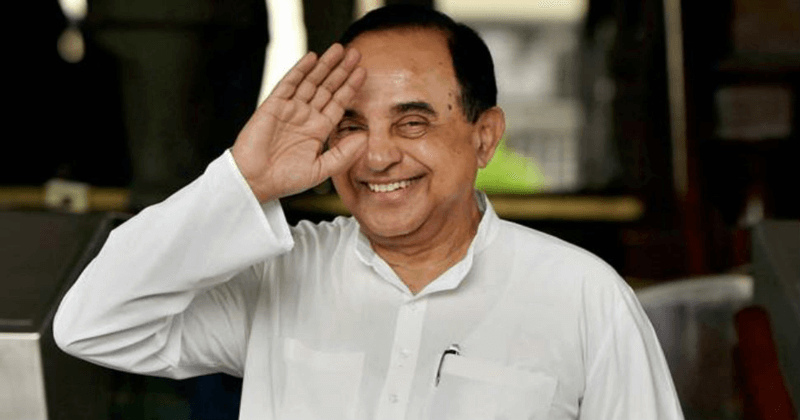 Veteran BJP leader and ace lawyer Subramanian Swamy has his own stern opinion regarding the much speculated BJP-Congress alliance government in Jammu and Kashmir. He considered the alliance as a 'bad idea' for the good of Kashmir and as a 'good thing' as it would help BJP politically.
There are widespread speculations that the Congress and PDP will take the support of other smaller parties and independents and grab the power. A meeting had been convened at former Prime Minister Manmohan Singh's home where possible discussions on the alliance happened.
See also:BJP President Amit Shah lashes out at PDP in JK after break-up
As a crusader who fought valiantly against the corruption and power abuse meted out by the Congress, Subramanian Swamy minced no words when he called the cooking up of  an alliance of Congress-PDP as 'pro-terrorist'."From Kashmir's point of view this alliance is bad, as both are pro-terrorist (Congress and Mehbooba Mufti) but from our BJP point of view is that it will be a great opportunity to revive our cadres," he said.
On July 3, Mehbooba Mufti rubbished the rumors of a possible Congress-PDP alliance through a post on Twitter. Earlier, her own party colleague Imran Raza Ansari lashed out at her accusing her of promoting nepotism and threatened to leave the party.
It was on June 19 that BJP pulled out of the alliance with PDP in Jammu and Kashmir forcing the resignation of Mehbooba Mufti as the Chief Minister of the state. After her resignation, the state is currently under Governer's rule.