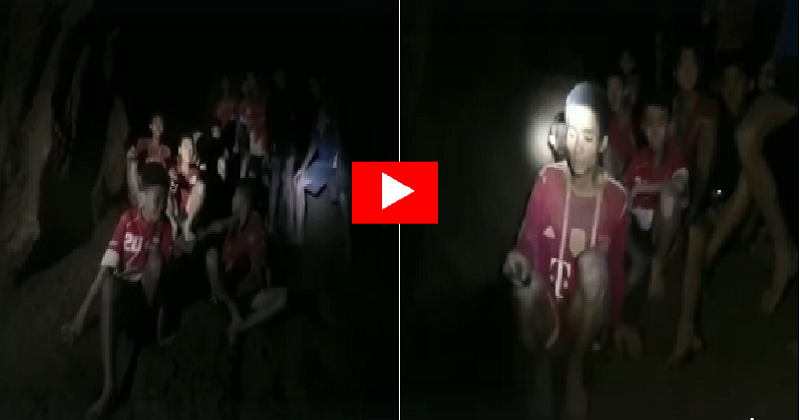 Dramatic footage was released early Tuesday of an emaciated and bedraggled Thai youth football team crammed onto a wedge of dry ground surrounded by water deep inside a cave that has held them captive for nine days.
The group, mostly seated and with baggy football shirts pulled over their knees and illuminated by torchlight, asked for food and to leave the cave immediately, according to the video taken late Monday and shared on the official Facebook page of the Thai Navy SEALS.
In the video an unidentified diver, speaking with a British accent, urges the group to stay calm and says "many, many people are coming… we are the first".
Also Read : Football team stuck in a cave found out
The group appeared exhausted, rake thin, sensitive to the light but lucid, with some speaking faltering English to try to communicate with the unidentified diver.
A voice confirms there all 13 people who went missing last Saturday are on the slope of land.
One child asks "what day?" and another says "we are hungry.. shall we go outside?"
The diver replies "I know, I understand… no, not today."You have been here for 10 days, you are very strong."
Watch Video :