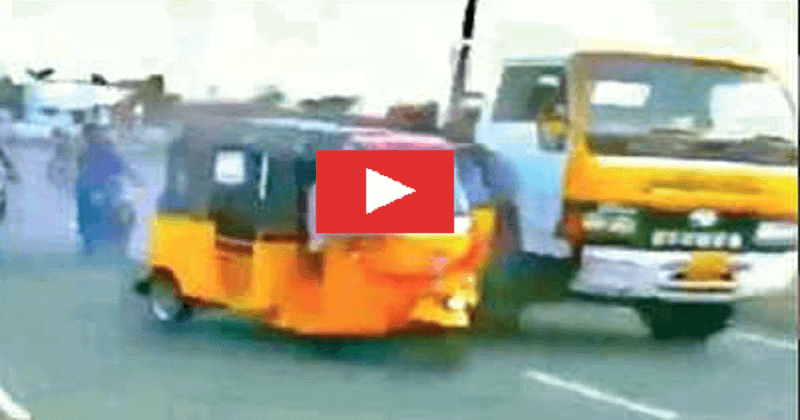 If you think racing is only meant for high-speed cars and bikes, think again. An auto rickshaw which at best might have a top speed of 60 kmph can also race, but then it's only more dangerous. The vehicle is simply not designed for high-speed travel. But then a few motorists at Outer ring road in Chennai put all that concern to dustbin paying no heed to the safety of other road users.
see also: Did You know? These Rich Indian BusinessMen Drive these Cheap Cars
One of the racers just missed a lorry parked in roadside. Other drivers tried to force their competitors off the road ss the sped past. The footage went viral on social media under the tags 'Tamil Nadu Version of Formula 1' and Chennai Version of Fast and Furious. Watch video: 
courtesy: Puthiya Thamalurai TV
Why would they do such a thing? Just for the fun of it? Well, the drivers who took part had laid bets and the winner was to receive a payoff for 50000, said a police officer. "Around ten two-wheelers accompanied the racing auto rickshaws recording videos and cheering the drivers. The race took place around 6.30am. Ten days ago, the same group raced on the stretch around 4 am. The winner gets a handsome amount while the organiser gets a commission. The race also enables drivers to show off their skills to their peers."
Police are also on the lookout for the drivers who managed to escape. Following a tip about the race being held, police officers chased them in cars and arrested them.