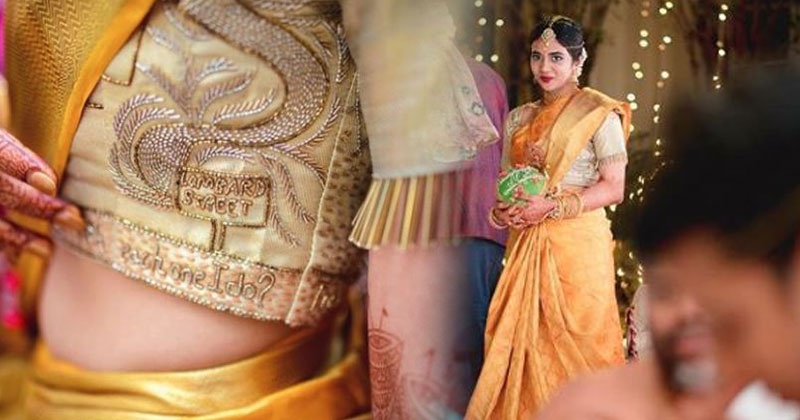 Just like Sonam Kapoor Ahuja who married the man of your dreams Anand Ahuja, many women wish to walk the path in a beautiful fashion and make their big day really special. Sonam Kapoor did give us an insight into their fairytale wedding with a Vogue photo-shoot, which she shared on Instagram. Like her, the bride-to-be, Namrata Loka also went down the conventional path, but in her own style and uniqueness.
Namrata Loka, who describes herself as a journalist and vlogger on Instagram, has just created a new trend with her own visualization of her wedding blouse.
She's also the founder of @shopmiraya, an online store which sells exquisite contemporary and modern Indian accessories. No wonder, that swag!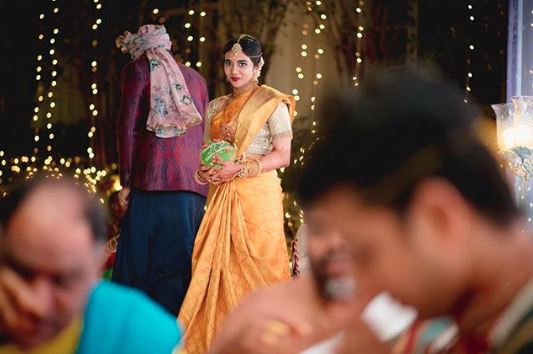 Going totally unique, Namrata Loka didn't choose any designer blouse, but instead, got her stitched with her love story. She got it embroidered with everything about her special man and their union!
Also Read: (Video) You Cannot Afford to Miss These Brides Playing Football. Truly Special!
This special blouse was designed by Disha Patel, founder and designer at Soirée Couture and also Namrata's friend. She's made her blouse a reality.
Ms. Patel turned Namrata's most 'favorite outfit' from her visualization into a reality. This blouse added a special touch on Namrata and Kiran's big day.
Loka was very nervous about the outcome but documented the entire process on her blog. She said, "I had an insane time drawing, writing, tracing with some of my favorite people.
Namrata shared the entire experience from conceptualization to the final product, which is totally worth it! Have a look at the making which is as stunning as the blouse itself: