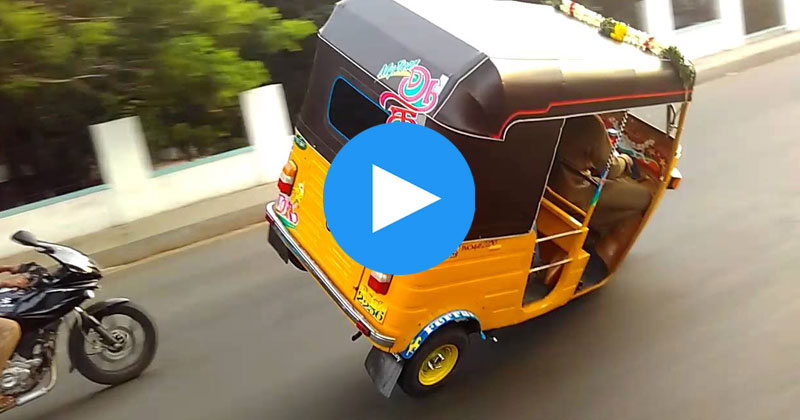 In a dangerous sport playing out on the streets of Chennai, the city police have arrested five persons for racing in auto rickshaws on Outer Ring Road.
According to a report in the Times of India, the Poonamallee traffic police impounded the auto rickshaws after the arrest. In a near mishap, one of the autos reportedly grazed past a parked lorry on the roadside.
The newspaper reports that footage of the incident made its way to the internet and went viral. It was hailed as 'Tamil Nadu version of Formula 1', and 'Chennai version of fast and furious'. The sport, that puts several motorists at risk took place between Kundrathur and Nemilichery on the Outer Ring Road.
Visuals on Sun News showed the auto rickshaws speed racing on a busy main road, alongside bikes, cars and an ambulance.
According to a report in the Deccan Chronicle, three drivers fled the spot while the rest were arrested. The arrested drivers were identified as B Suresh, 36, of Tiruvottiyur, T Sankar, 33, of Padi, S Baskar, 38, of Anna Nagar, B, Sathish, 35, of Mangadu and N, Manikandan, 38 of Tiruvottiyur.
The winner of the 10 kilometer-long race would reportedly net a sum of Rs 5,000. According to one police officer quoted in the TOI, "Around ten two-wheelers accompanied the racing auto rickshaws recording videos and cheering the drivers.
The race took place around 6.30am. Ten days ago, the same group raced on the stretch around 4 am. The winner gets a handsome amount while the organiser gets a commission. The race also enables drivers to show off their skills to their peers."