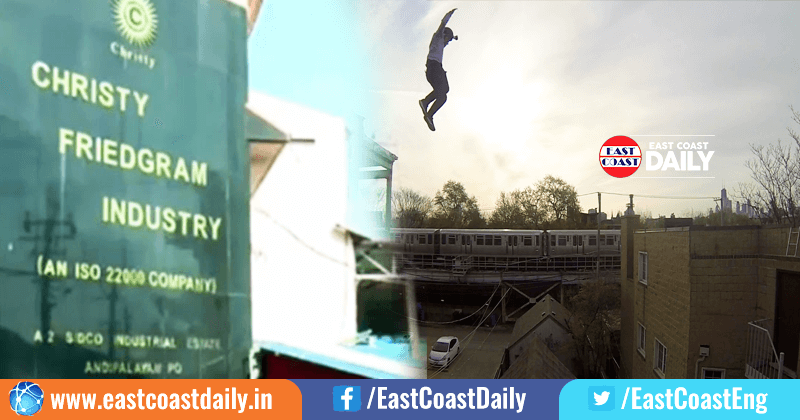 Acting swiftly on a tip-off, the Income Tax (IT) officials seized Rs.17 crores in cash, some of it in foreign currency, 10 kg of gold ornaments and a large number of property documents from the premises of two major companies in Tamil Nadu. The raid by the IT officials on Sunday in Christy Friedgram Industry and the Agni group of companies was based on specific information of tax evasion by those two companies.
The raids which started on Friday early morning happened at 70 locations across Tamil Nadu and concluded temporarily on Sunday night.
See also:Indian Judiciary Can Do it Fast! Man Gets Quick Death Sentence for Rape
The cash seized was unaccounted money and also the businessmen could not explain the source of foreign currency. Keeping of foreign currency beyond permissible limits is an offense under the provisions of the Foreign Exchange Management Act, 1999.
The Christy Friedgrams Industry in Chennai, owned by TS Kumaraswamy, supplies eggs, nutritious food and several types of dhal to more than 500 anganwadis in Tamil Nadu. This food processing company has been closely associated with the implementation of the Integrated Child Development Scheme(ICDS) in Tamil Nadu since 1982. The Income Tax investigation raided 70 premises belonging to the Christy Friedgrams Industry in Chennai, Tiruchengode, and Bengaluru, on Thursday.
Plenty of documents relating to immovable assets in benami names were seized from the food supplier's offices in Erode, Namakkal, and Chennai. Electronic storage devices and laptops were also seized by the IT team.
While during the progress of the raid, an employee of the Tiruchengode branch office jumped off the first floor of the building in a bid to escape and suffered injury.