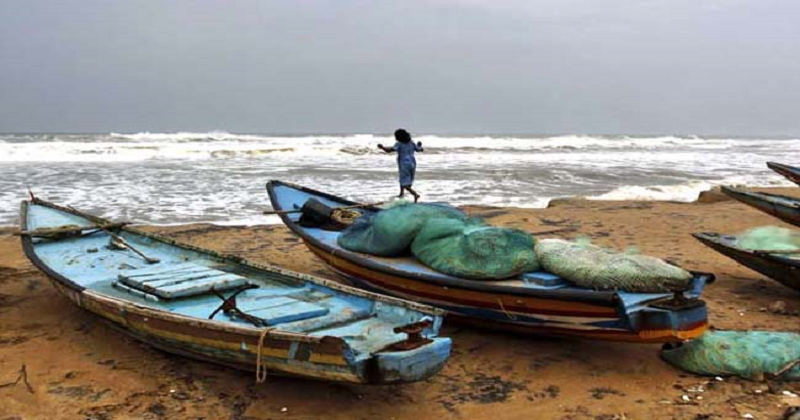 Four Tamil Nadu fishermen were detained by the Sri Lankan Navy today for allegedly poaching fish in the island nation's waters, a state fisheries department official said here.
The fishermen from Mandapam near Rameswaram were arrested for poaching in Lanka's territorial waters near Neduntheevu and charged with using banned fishing nets, Fisheries Assistant Director Gopinath said. They were taken to Kangesanthurai along with the boat and lodged at the naval base there, he added.
Read More: These are the Bollywood Actresses who faced Oops Moment
Meanwhile, Lankan Navy personnel in four boats chased away Tamil Nadu fishermen in 200 boats when they were fishing near Katchatheevu in the Palk Straits, he said. The fishermen had to return without a catch.