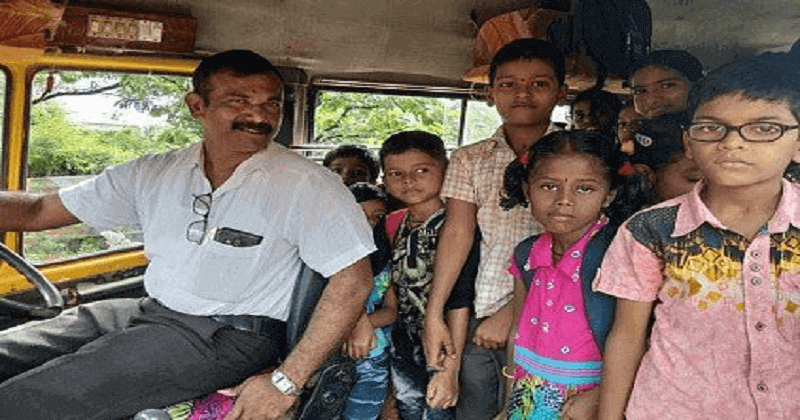 Teaching is one service that can really make a difference to this society. But then very often, it is perceived as just another job, something that pays you money and nothing more. Here is an exemplary teacher, Rajaram, who has not subscribed to that notion. He is from Baarali village in Uduppi district's Brahmavar Taluk and is happy to buy a bus and take the steering wheel by himself to make sure the students are not dropping out of school.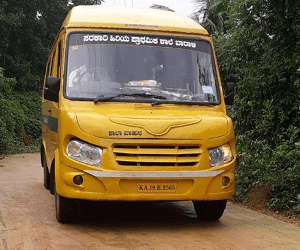 see also: Sex education in school's curriculum helps to control sexual crimes in minors
This is all happening because of a dropout trend that began some time ago as students in Baarali and surrounding village had to trek through 3 km of forest area to reach school. Rajaram was moved by this plight and he reached out for one of his former students- Vijay Hegde who runs a property management company in Bengaluru. Soon Vijay Hegde, Rajaram and other alumni of the school – Ganesh shetty pooled the money for buying a bus. Rajaram couldn't afford to appoint a driver, so he decided to learn driving and do the task himself.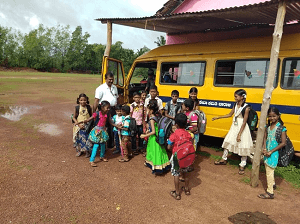 "The school starts at 9.30 am and I make sure that all students are on time. There are three teachers including me and a headmistress in our school. One of the teachers comes to school before the students from the first trip reach school. The teachers stay back in school until all the students are dropped off and I come back to park the bus," Rajaram says.
Rajaram soon became an expert driver and is doing the pickup and drop for the students. So has his hard work brought the desired result? The numbers would tell you that it did. The school's strength has increased from 50 to 90. We need more men like him.