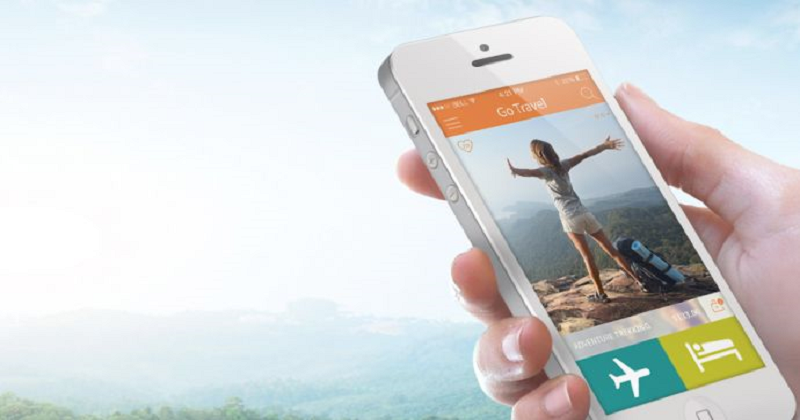 Trekteller
It is an online travel social network connecting people globally by mapping them on the basis of similar travel interests. At trekteller.com, the ones planning a trip can ask anything about the place from someone who has been there. On the other hand, those who have already travelled places can share their exciting travel stories through pictures, videos, relevant links, comments, and help others in Trekteller network with reliable insider information while gaining rewarding exposure for their engaging travel posts. This is a win-win situation for everyone involved and leads to an enhanced, yet hassle-free travel experience.
Tripoto
It is a unique travel app to discover real travel itineraries written by real travellers, with real route maps, photos and guides. Tripoto, a community travel app which brings together travellers from around the world to share and discover – real, actionable, crowd-sourced travel stories. Tripoto maps every single destination in the story – along with the associated content and pictures. This platform has exciting features sharing and discovering easier, smoother and fun for the travellers.
TripIt
A community travel app instantly organizes all your travel plans in one place. Simply forward travel confirmation emails to [email protected] and TripIt will create a master itinerary for each of your trips. It's a detailed, daily itinerary with important dates, times, and confirmation numbers, plus directions, maps, weather, and more. Also, you can view your itinerary anytime, on any device – even when you're offline. The free mobile app gives you 24/7 access to your important travel plans.
Read More: Woman crushed under bus after bike hits pothole : CCTV visuals out
Travello
It is one of the world's largest travel social networks with travellers from 180+ countries. You can connect with fellow travellers, solo backpacking enthusiasts, digital nomads or groups of friends and families and share itinerary plans with your travel partners. You can post your latest vacation photos and videos on the feed to make your trips memorable. Travello is like the LinkedIn for travellers where you can connect, send updates, and find out what's going on at your intended destination.
Lonely Planet
An award-winning website which gives you the tools to plan your next trip; in-depth information on destinations; inspiring ideas on what to see and do; the Thorn Tree forum to connect with other travellers; and travel guides and other products. The beautifully designed, easy-to-use mobile apps put the breadth and depth of Lonely Planet's travel content in the palm of your hand. Lonely Planet makes you plan and book your perfect trip with expert advice, travel tips, destination information and inspiration more feasible.