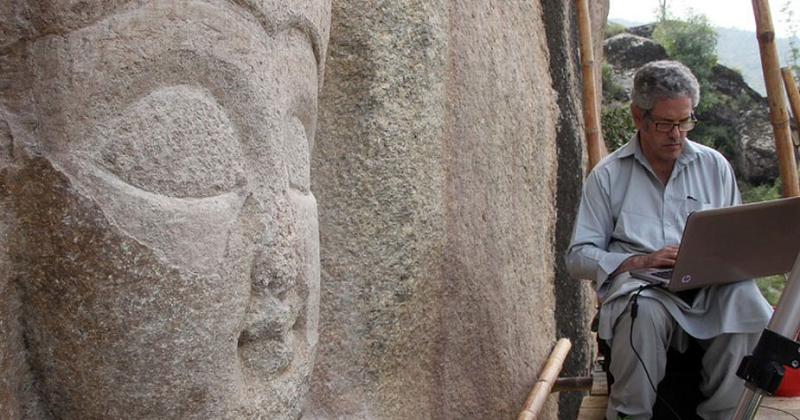 The Buddha of Swat, carved on a cliff in the seventh century, was dynamited by the Pakistani Taliban in 2007. Now it has been restored, a powerful symbol of tolerance in the traumatised Pakistani valley.
The holy figure, depicted in a lotus position at the base of a granite cliff in northern Pakistan, was severely damaged by Islamist insurgents in an echo of the Afghan Taliban's complete destruction of its more imposing counterparts at Bamiyan in 2001.
For some, it was a wanton act of vandalism that struck at the heart of the area's unique history and identity.
Read More: These are the scientifically proven foods that can cause heart diseases
The Italian government invested €2.5 million ($2.9 million) in five years to preserve the cultural heritage and restore the six-metre-tall Buddha of Swat, depicted in a lotus position at the base of a granite cliff.
Luca Maria Olivieri, an Italian archaeologist who oversaw the restoration of the Buddha of Swat, said the rehabilitation of the site has not been easy. The Italian Archaeologist said the reconstruction is not identical, but that is deliberate, as "the idea of damage should remain visible".
The Buddha sits in Jahanabad, the epicentre of Swat's Buddhist heritage, a beautiful valley in the foothills of the Himalayas.
A decade ago, the militants climbed the six-metre (20-foot) effigy to lay the explosives, but only part of them was triggered, demolishing the top of the Buddha's face. Another, smaller fresco nearby was torn to pieces.
For Shaheen, the statue is "a symbol of peace, a symbol of love, a symbol of brotherhood".
"We don't hate anybody, any religion — what is this nonsense to hate somebody?" he says.
But other Swatis, less familiar with the history and in 2007 not yet traumatised by the full brutality of the Taliban, applauded the attack and took up the argument that sculpture was "anti-Islamic".