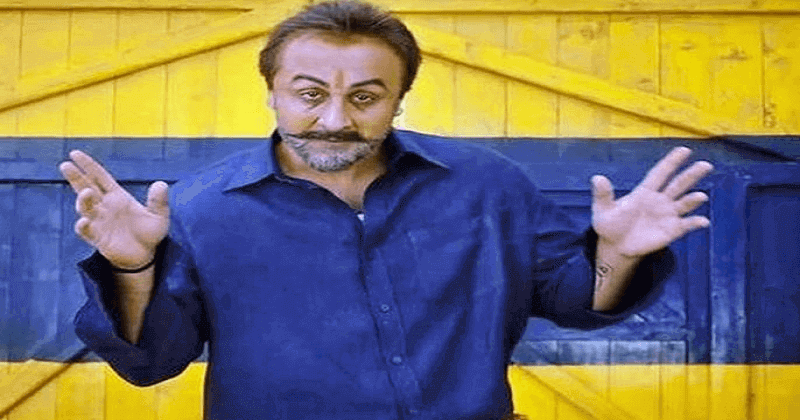 Actor Sanjay Dutt's biopic Sanju has divided opinion within the Sangh Parivar and the BJP, with the RSS-affiliated publication Panchajanya carrying a cover story criticising what it terms as attempts to whitewash a crime and Union Roads and Highways Minister Nitin Gadkari reportedly calling it a "beautiful film."
Speaking about the son of late actor-turned-politician Sunil Dutt, the RSS mouthpiece described the real-life Sanju protagonist as the one who had 'ties with religious fundamentalists involved in 1993 Mumbai bomb blasts, stored arms at his residence, did not reveal the bomb blast conspiracy to police, kept links with mafia dons, was imprisoned for his crimes, married thrice, left his first wife who was suffering from cancer, did not keep any ties with the daughter from his first wife for years'.
SEE ALSO: Here is how Sanjay Dutt's second wife Rhea Pillai reacted on not being mentioned in 'Sanju'
The RSS mouthpiece further said that as a young actor, Sanjay Dutt was a blot on the image of his actor parents Sunil Dutt and Nargis. It was the person Sanju's these "qualities" that inspired Rajkumar Hirani to direct a movie on the life of a 58-year-old actor.
Sanju released on 29 June and has made a whopping Rs 284 crore so far, as per India Today reports. It stars Ranbir Kapoor as Dutt, along with Anushka Sharma, Dia Mirza, Vicky Kaushal, Manisha Koirala and Sonam Kapoor.