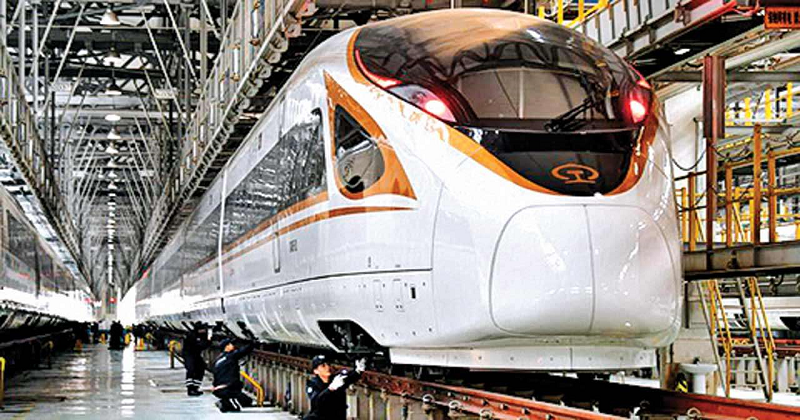 Land acquisition for the Mumbai-Ahmedabad Bullet Train project is facing opposition from farmers in Gujarat, with villagers not allowing the joint measurement survey to take place in many places. Farmer leaders are demanding that acquisition should take place under the central law and not the state act. A survey team was turned back twice, from Vaghaldhara area in Valsad district.
Revenue Minister Kaushik Patel said: "We are following the process as per the Right to Fair Compensation and Transparency in Land Acquisition, Rehabilitation and Resettlement (Gujarat Amendment) Act, 2016. The notification for acquisition also has been issued under Article 11 of the said Act. We will strictly abide by the act, but we will also make sure that no injustice is meted out to the farmers for this project."
The project, the foundation stone for which was laid by prime minister Narendra Modi and his Japanese counterpart Shinzo Abe in September 2017, is facing resistance in eight districts of Gujarat, through which the train will run. "Gujarat's amended land acquisition act (of 2016) has done away with provisions (in the central act), such as consent of 70-80 per cent of farmers, social and environmental impact assessment, rehabilitation and other safeguards," said Sagar Rabari, who is associated with Gujarat Khedut Samaj, which is spearheading opposition to the project.
Read More: Iran promises to ensure the security of oil supply to India
The bullet train will cover 508 km between Mumbai and Ahmedabad. The Gujarat government needs 676-hectare land from a total of 196 villages for this project. The authorities have identified land for 90% of the route.
Last month, angry farmers in Vagaldhara village of Valsad district had driven away officials who had gone to the village for land survey and mapping. They want the state government to follow the Centre's Act of 2013 and carry out a social impact assessment before acquiring land for the project.