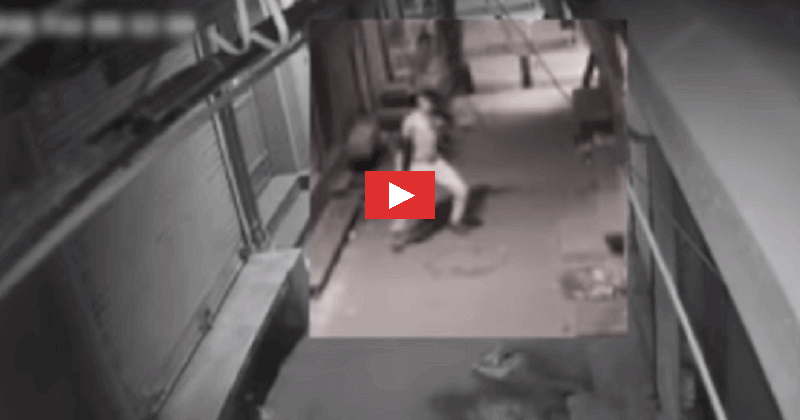 You may have never stolen anything in your life, but we all think it's an activity that raises your heartbeat, that makes you anxious but not for some. Some thieves have got so used to the profession that it's all fun for them, so much so that they can dance before a camera before robbing. Check out this thief from Delhi who is dancing before stealing all caught on CCTV.
see also: Oppo launches 'Find X' with hidden cameras in India : Price and Specs
The incident took place near Delhi's Lahori Gate area. The thief was accompanied by a few other men to help with the robbery.  In the twenty-two second video, the thief was seen dancing happily before he goes on to break the lock of a shop's shutter. It seemed that he wanted to tease the CCTV's owner after he discovered that he is under surveillance.
The thief and his gang, however, ended up looting many shops and ran away with valuables. The police are currently investigating the matter.