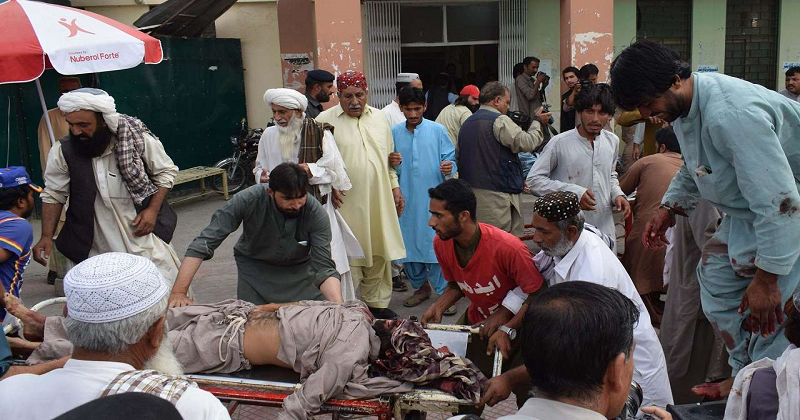 A suicide bomber killed 70 people at an election rally in S in the second election-related attack on Friday, officials said, amid growing tensions over ousted prime minister Nawaz Sharif's return ahead of the July 25 vote.
The bombing was the biggest attack in Pakistan in over a year and is the third incident of election-related violence this week.
Baluchistan caretaker Health Minister Faiz Kakar told that the death toll had risen to 70 people, with over 120 wounded.
"My brother Siraj Raisani has been martyred," said Haji Lashkari Raisani, another brother who is also contesting a national assembly seat from Baluchistan.
Read More: Milind Soman and Ankita Konwar Gets Married Again. Check Out Ankita's Hot Pic
Police had earlier said that more than 1000 people were in attendance at the rally. The Pakistani Taliban claimed responsibility for the attack.
Bilour was part of the predominantly secular, ethnic Pashtun nationalist Awami National Party, which has long competed with Islamist parties for votes in Pakistan's volatile Pashtun lands, along with the border with Afghanistan.
His father, senior ANP leader Bashir Bilour, was killed in a suicide bombing in late 2012, in the run-up to Pakistan's last election.