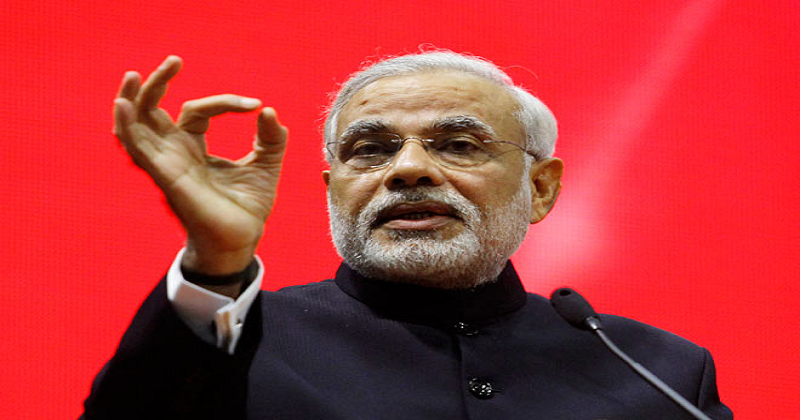 Modi govt launches a big plan ,released Rs. 1,100 crore for the all-round development of villages located along the international border in 17 states.
According to the home ministry, 61 model villages, with amenities like health centre, school, drinking water, will be developed along the  border and Rs. 126 crore has been released for this purpose.
The issues related to the implementation of the Border Area Development Programme (BADP) were discussed at a high-level meeting held in the home ministry and attended by district magistrate of 25 districts of 17 states, a home ministry spokesperson said on Thursday.
The outlay under this BADP has been increased to Rs. 1,100 crore in 2017-18 from Rs. 990 crore in 2015-16.
"For comprehensive and all-round development of border villages, it has been decided to develop 61 model villages for which Rs. 126 crores have been released to state governments," the spokesperson said, adding additional funds will also be made available as per requirement.
Each model village will provide all basic facilities like primary health centre, primary education, community centre, connectivity, drainage, drinking water, etc. to enable sustainable living in border areas.
Also Read : Congress president Rahul Gandhi starts monthly performance review of party leaders
Presentations were given by the governments of Arunachal Pradesh, Jammu and Kashmir, Tripura, Uttar Pradesh and West Bengal, highlighting major achievements under the BADP and steps taken by the state governments to improve the quality of life for border population.
Home Minister Rajnath Singh, who chaired the meeting, also interacted with around 25 district magistrates who spoke about specific issues relevant to their districts.
BADP covers 111 border districts in 17 states to meet special development needs of border population with focus on people living within 50 kilometers of the International Border.