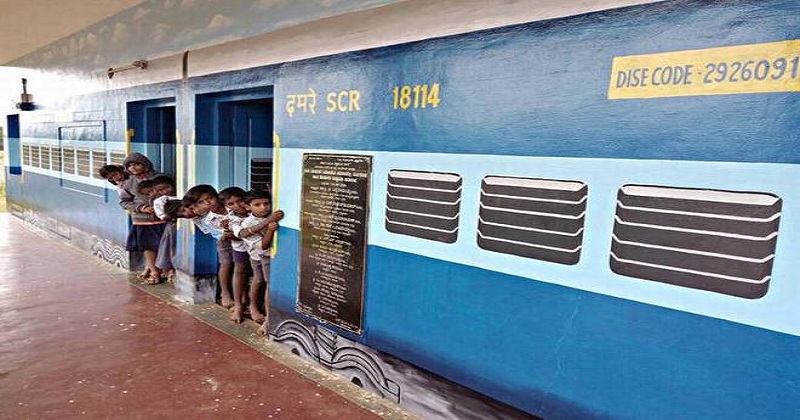 A government school in a remote village in Mysuru district in Karnataka has been painted to look like a train to check migration of its students to private schools.The school is located in Nanjangud taluk.
"Government schools are shutting down these days because children are going to private schools. The same was happening with our school too.This made us think why not we paint the school to make it look differently," Block Education Officer of the school M Narayana told.
The school, which has classes from one to seven, had 50 students while a few others were reportedly waiting in the wings to join some private schools.
Also Read : Training goes wrong; girl dies in safety drill practice
The education department stumbled upon this idea when it faced the challenge of possible school dropouts and parents admitting children to private schools, school authorities said.
The officer said the four-five teachers in the school decided to paint the school wall to resemble a train.
"After the painting, not only did children give up their plans to go to private schools but some others came back from nearby private schools," the officer said.
Earlier, there were 50 students but today their number has increased to 55, he added.