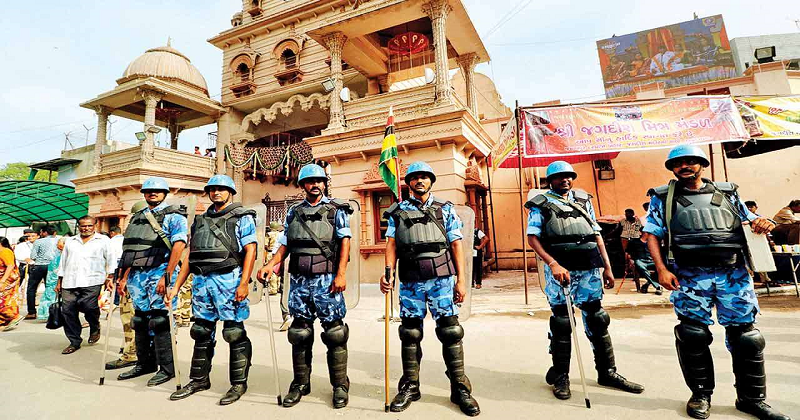 Just a day ahead of Lord Jagganath's Rath Yatra, Gomtipur police found four crude bombs, 12 pipe bombs, a country-made pistol and a bottle of kerosene oil from the terrace of the house of listed bootlegger named Guddu in Gomtipur area on Thursday night.
Additional Commissioner of Police, sector- 2, Ashok Yadav said, the location from where the stuff was found is far away from the route of Rathyatra which is scheduled for Saturday.
"We have called the forensic experts to ascertain what material has been used to make the bombs. We have ceased the firearm and have given it for forensic examination to check whether it has been used or not," said Yadav.
Deputy Commissioner of Police Himkarsingh said though the bombs seem to have been freshly made, till now no connection between the stuff ceased and Rathyatra has come to light.
Read More: Sunny Leone's Biopic "Karenjit Kaur: The Untold Story of Sunny Leone" Faces Trouble: See Reason
"We are verifying the antecedents of the bootlegger and checking whether he is involved in some other crime or not. We have records to establish that Guddu is a small-time bootlegger, we are also questioning him to find out the reason as to why he had allegedly made the bombs," said Himkarsingh.
Police sources added the terrace, from where the bombs were found, is an easily accessible place and they are not ruling out a possibility of someone else planting the stuff to fix Guddu.