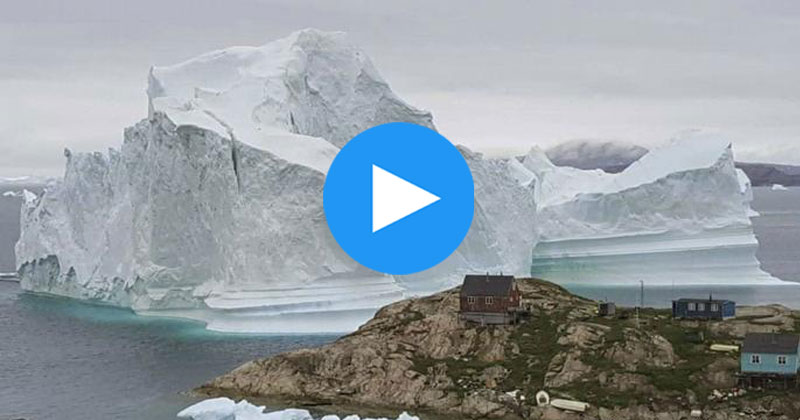 A huge iceberg has drifted close to a village in Greenland, prompting a partial evacuation in case it splits and the resulting wave swamps homes, a media report said on Saturday. The iceberg is looming over houses on a promontory in the Innaarsuit village but is grounded and has not moved, reports the BBC.
Local officials say they have never seen such a big iceberg before. Last year, four people died after waves swamped houses in northwestern Greenland following an earthquake. Inaarsuit's 169 residents living nearest the iceberg have been moved, Danish news agency Ritzau said.
Also read: NASA releases stunning images of massive Antarctic Iceberg
Watch Video: 
Greenland village on high alert as massive iceberg looms. https://t.co/9qgtzNY3hu pic.twitter.com/At8ad7M4Qr

— Jim Roberts (@nycjim) July 13, 2018
Some experts have warned that extreme iceberg events risk becoming more frequent because of climate change. This, in turn, increases the risk from tsunamis. In June, New York University scientists released video footage of a massive iceberg breaking away from a glacier in eastern Greenland.